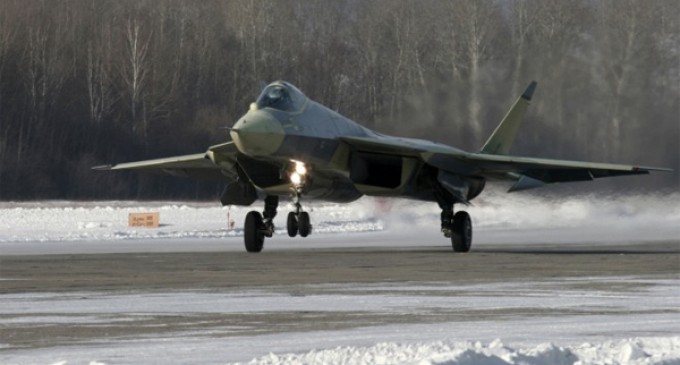 Bengaluru, Feb 21  Russian aerospace firm United Aircraft Corporation (UAC) is keen to sign a deal with India this year for joint development of the fifth generation fighter aircraft (FGFA), a company official said Friday.
"As the two countries have agreed on the quantum of work to be shared for the FGFA project, a contract for the research and development (R&D) phase is being prepared for signing this year," UAC chairman Yuli Slyusar said at the air show here.
State-run Hindustan Aeronautics Ltd. (HAL) will be the Indian partner in the ambitious FGFA project.
The export version of the FGFA, the perspective multi-functional fighter (PMF-FGFA) is also being created in partnership with India as the agencies concerned have agreed on the work share.
Both the countries are also working on the pre-contract documentation to jointly manufacture the multirole transport aircraft (MTA), as its preliminary design was completed in 2014.
"A joint steering committee has been formed to assist in creating a MTA joint venture this year after finalising the design," Slyusar said on the margins of the five-day Aero India 2015 trade expo, being held at the Yelahanka base of the Indian Air Force (IAF) on the city's outskirts.
Russia is also keen to partner with the Indian industry on manufacturing Sukhoi superjet, a 100-seat new generation regional jet it has designed, developed and built for global airlines.
"We have delivered about 40 Sukhoi jets to a few airlines so far. We are ready to extend our cooperation with India to the commercial area from the military segment to facilitate Indian firms manufacture some components of the jet," Slyusar added.
UAC was set up in Feb 20, 2006 by the Russian government as a joint stock firm with 15 aerospace firms, and holds majority stake (84.33 percent).