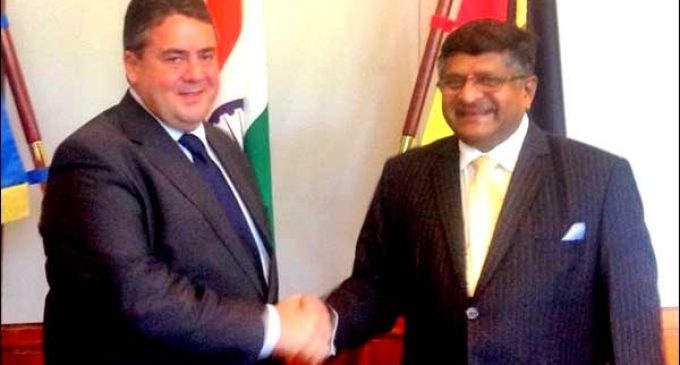 New Delhi, Sep 18  Communications and Information Technology Minister Ravi Shankar Prasad, who is in Germany on an official visit, Thursday met the German Vice Chancellor Sigmar Gabrial and urged the country to increase investments in India.
"Counting the success of German companies like Audi, BMW and Rolls Royce in the Indian market, the minister urged for an increase in investment by German companies in the Indian market," an official statement said here.
"Citing the great demographic dividend and economical labour force of India, Prasad shared the potential that India has in the field of electronics manufacturing and non-conventional energy," the statement added.
The German vice chancellor also highlighted the need for greater cooperation between Germany and India. Gabrial, who is also the federal minister for economic affairs and energy, in rank is equivalent to the deputy prime minister of India.
Gabrial expressed his happiness over the changed investment climate in India after formation of the new government and added that skill development is another area where both the countries can cooperate with each other.
Citing concerns over Germany's demography, which is ageing, he also invited young Indian professionals to come and work in Germany.