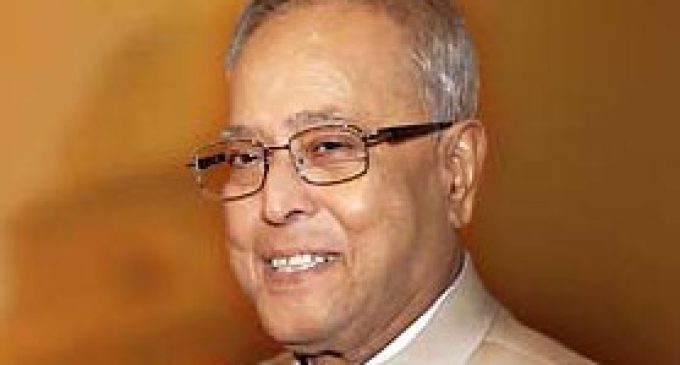 Investments Sought from Scandinavia as NDA's drive for FDI hots up
By TN Ashok    / Diplomatic Editor
New Delhi, October 10 : India's President Pranab Kumar Mukherjee proceeds on a week-long visit to Scandinavian countries Norway and Finland October 12 in a major effort to boost diplomatic, economic and cultural ties with them as Modi's BJP led NDA government becomes bullish on attracting more and more FDI into India to generate manufacturing and employment.
"One of the major efforts would be to get Norway and Finland to raise their investments in India substantially and channel them into the Modi government's smart cities and development projects", Navtej Singh Sarna, Secretary (West), in the Ministry of External Affairs, said.
Norway's trade with India is a meager US $ One billion right now. It is hoped that the President's visit to the country, claimed to be first by a head of state from India, will help bring in greater FDI from Norway. In parallel, the Norwegian Pension Funds, claimed to the biggest corpus of its kind in Europe, invests about US $ 4 billion in India in welfare projects and it's hoped that this could rise to US $ 20 billion in the years to come.
The President leaves for Oslo Sunday where he is scheduled to meet with the Head of the State of Norway –King Harald V. The President will also meet Prime Minister of Norway –Erna Soltberg — besides meeting important functionaries and addressing business seminars in the two countries.
After meeting senior officials and members of Norwegian business community, he will arrive in Finland on October 14 where he will meet his counterpart Sauli Niinisto, Prime Minister Alexander Stubb and other leaders, Sarna said.
President Mukherjee's visit to Finland comes after a gap of 26 years. The late President R Venkataraman had visited the country in 1988 and before him the late President VV Giri in 1971.  Mukherjee had travelled to Finland as Commerce Minister in 1993.
In Helsinki, Finland's capital, the President will address a business seminar. Later he will also visit Rovaniemi, the Santa Claus village at the Arctic Circle, besides visiting the 'Arktikum' museum and Arctic Science Centre.
Mukherjee will be accompanied by a high-level delegation that includes Union Minister Pon Radhakrishnan, senior officials and senior representatives of educational and academic institutions and the business community.
A number of bilateral agreements are expected to be signed in both the countries relating to Earth Sciences, Climate Change, transfer of technology in deep sea fishing as also in deep sea exploration and drilling connected with oil as Norway is one of the leading exporters of crude from Europe to the world.
At Finland , President spends three days from October 14 untill he returns to India on October 17.
The President's Press Secretary V Rajamony said Mr Mukherjee sees his visit to Scandinavia as a substantive one with a lot of deliverable s on hand particularly on the economic side. More than 11 agreements are being signed in Finland including those in education and seven such agreements in Norway.
Answering questions from the media, Sarna said the question of Visa on arrival for people traveling from Finland was under serious consideration.