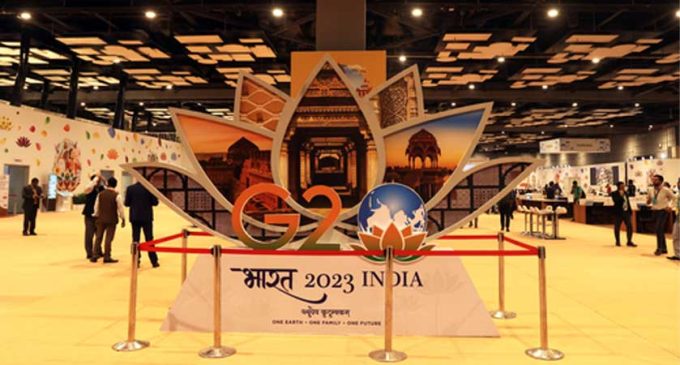 New Delhi, Sep 23 (IANS) Prime Minister Narendra Modi on Friday gave credit to the success of the recently-concluded G20 leaders' summit to all the team members who were involved in organising the multilateral event.
In an interaction with the G20 team at the Bharat Mandapam in Pragati Maidan, where the event was held earlier this month, Modi praised their hard work.
"We got praise from everywhere and it was because of the hard work of all the functionaries. The credit for the G20 Summit's huge success goes to all of you," he said.
Modi also requested the officials and all other staff to record their experiences.
"I have a request that if you can all record your experiences on a website, it will serve as guidelines for future events," Modi said.
Around 3,000 people, who contributed towards organising the G20 Summit, attended the event at Bharat Mandapam on Friday, including functionaries like cleaners, drivers, waiters and other staff from across various ministries.
The interaction was also attended by ministers and senior officials of various departments. The Prime Minister's interaction was followed by dinner.