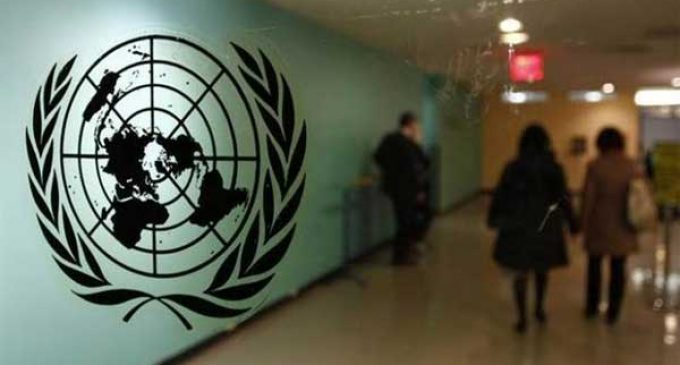 United Nations, Nov 8  Frustrated by the secretive machinations that have crippled the UN Security Council reform process, India has called for "opening it up to world scrutiny" so everyone can see what is behind its failure to even taking the "first concrete steps towards real negotiations".
"Transparency in the working of diplomats is a useful adaptation that we can consider in this changing world as a pathway to progress," India's Permanent Representative Syed Akbaruddin told the General Assembly session on Security Council reforms.
He noted that even after almost a decade, UN members have not been able to agree on even a document that would be the basis of negotiating reforms.
"We need to consider options of opening the process, so that others are aware of what is it that stops the current discussions from even beginning on the path of a negotiating text," he said.
Taking a dig at the failure of UN diplomatic corps in proceeding with the reforms, Akbaruddin said: "Diplomacy, in the modern era, seems to have become too important to be left to the diplomats."
"Modern challenges take the concerted efforts not just of governments, but also of whole societies, and so wider society could be more involved in the diplomatic process," he added.
In a precedent for opening up a traditionally highly secretive process — for the first time the Secretary-General's election was held in 2016 with a degree of transparency never seen before.
The candidates participated in town hall-style meetings where they answered questions form civil society groups and people around the world on their agendas.
Akbaruddin, though, did not name any countries or groups responsible for holding up the negotiations to expand the Security Council, which last underwent changes in 1965.
An Italian-led group that includes Pakistan, Uniting for Consensus (UfC), opposes adding permanent members to the Security Council and has strategically tried to block the adoption of a negotiating text, taking a self-contradictory position that there needs to be a consensus on reforms before there is a basic document for holding negotiations on reforms.
Speaking on behalf of the UfC, Italy's Deputy Permanent Representative Inigo Lambertini reiterated the group's opposition to adding any permanent members to the existing five — Britain, China, France, Russia and the US.
"We fail to see how a new Council could possibly be more effective, more responsive to international crises, and better able to cope with today's global challenges through the addition of new vetoes."
India had previously agreed to forgo veto power, at least initially, if it becomes a permanent member, so that does not become a sticking point.
Another UfC member, Pakistan, was more forthright in opposing the negotiating text.
Pakistan's Permanent Representative Maleeha Lodhi said that using a negotiating text "will not bridge our differences, it will accentuate them".
Akbaruddin linked the logjam in the reform process to the "recession of multilateralism".
"If this is the 'new normal', it does not bode well for multilateralism," he said. "Never have the normative foundations of multilateral cooperation shown up to be weaker than in this instance."
As for the Security Council, he said: "There is no more vivid reflection of this deepening crisis of multilateralism than the dysfunctional Security Council, which no longer reflects contemporary realities and hence confronts a crisis of legitimacy and credibility."
"No reform of the UN's peace and security architecture will be complete, without the reform of the Security Council," he said. "An unreformed Council could, in fact, undermine progress that may be made in other areas of this continuum."