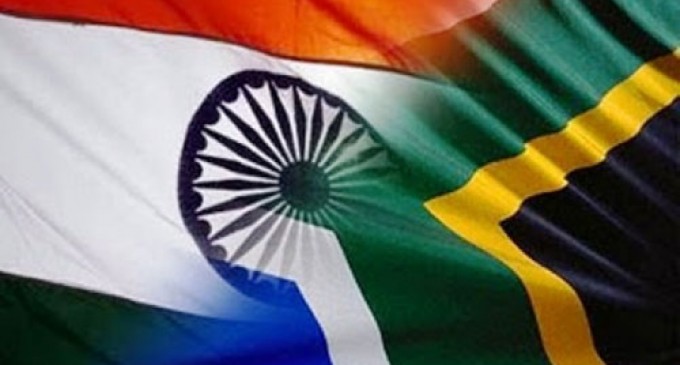 New Delhi: Speaking at a roundtable discussion on 'Partnering with Africa' Shri Birender Singh Yadav, Joint Secretary, West Africa, Ministry of External Affairs, today termed mutual cooperation as a pre-requisite for India-Africa partnership, leading to sustainable and inclusive growth in both India and Africa. He referred to both parties having the common asset of young populations whose potential they need to harness.
The roundtable discussion was jointly organised by the Institute for Defence Studies and Analyses (IDSA) and the African Studies Association of India (ASA), to celebrate Africa Day, observed every year on May 25, to commemorate the founding of the Organisation of African Unity (OAU), now known as the African Union (AU).
Speaking further, Shri Yadav commended African people for embracing democratic traditions. The successful conduct of peaceful elections in several African countries stand a testimony to this, he added. With the spread of democracy across the continent, the vital importance of Human Rights for Africa's long-term security and development has also been gaining recognition, concluded Shri Yadav.
Ambassador Rajiv Bhatia underlined the need for a critical evaluation of the commitments made by India and Africa during the 3rd India-Africa Summit for ensuring their timely implementation. Panellists also called for greater Indian participation in Africa's mega and regional infrastructure development projects.
Several Heads of Mission and other representatives of the African countries, headed by the Ambassador of Eritrea and Dean of the African Diplomatic Corps in India, Alem T Woldemariam, made a number of most useful and practical suggestions to take India and Africa partnership forward; such as the need for improved exchanges between think tanks and media, pursuing new areas of co-operation, including space, cyber and internal security, enhanced consultations between India and African states on a range of issues, creating a more welcoming attitude for African students in Indian universities, designating a special envoy for African affairs  and a more direct engagement in combating terrorism in Africa.
Professor Rajan Harshe of the South Asian University spoke about the historic background and epistemology of African unity and the need for India and Africa to have a distinct framework for tackling their development challenges, different from the ways of thinkers of the erstwhile imperial powers.
Earlier, in his welcome remarks, Director General, IDSA, Shri Jayant Prasad said that India and Africa have shared a close relationship that has hinged on the common struggle against colonialism, apartheid, poverty, disease, illiteracy and hunger. This relationship has gained a new momentum in the recent years. Greater engagement has been crucial to boosting ties between Africa and India. The third India-Africa Forum Summit, held in New Delhi last year, reinforced India's interest in partnering with countries of the African continent in diverse fields, he pointed put.
In the last decade, India's trade with Africa has grown considerably and reached US$70 billion in 2014.  At the same time, the Indian government has announced a range of development assistance packages for African countries.
While India recognises that a robust economic engagement with Africa is important, it also is concerned about the growing vulnerabilities, enhanced by security concerns and conflicts that are prevalent in Africa. Particularly, the emphasis has been on the interconnections between peace, security, and development and how they reinforce each other.
India entered into a structured dialogue with the African countries with the launch of the first India-Africa Forum Summit at New Delhi in 2008, followed by the second summit in Addis Ababa, Ethiopia. The third India-Africa Forum Summit, held in New Delhi last year, reinforced India's interest in partnering with countries of the African continent in diverse fields.