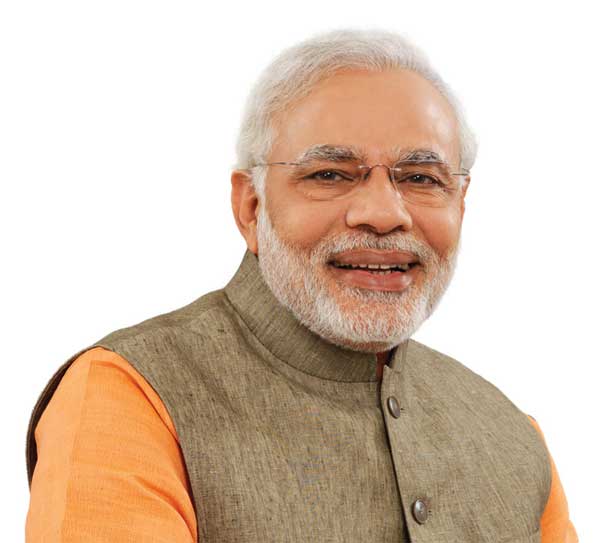 New Delhi, July 18  India will forge stronger trade and investment ties with South America and work more closely than ever before with countries of the region at both bilateral and multilateral level, Prime Minister Narendra Modi has said.
Saying that "distance is not a barrier to opportunities", the prime minister told a group of South American leaders in Brasilia Wednesday that two-way trade has shown strong growth in recent years and there is a growing presence of Indian investors in South America.
"It is, however, still well below potential. From hydrocarbons to pharma, textiles to leather, engineering goods to automobiles; the range of opportunities is enormous," an official statement issued here quoted Modi as saying.
Modi is perhaps the first Indian prime minister to interact with so many South American leaders at one place together.
The meeting was arranged by president Dilma Rousseff of Brazil in which leaders of Argentina, Venezuela, Ecuador, Colombia, Peru, Uruguay and Paraguay participated.
Modi said the Preferential Trade Agreement between India and the MERCOSUR trade block, and Chile, must be utilised more effectively and asked the Latin American leaders to encourage their business leaders to take part in an upcoming investment conclave in India.
"I firmly believe, the possibilities of cooperation are limited not by distance but only by our imagination and efforts…We must share with each other, our experiences, best practices and innovative solutions. India stands committed to the same."
India has deputed experts to South American countries in the fields of agriculture, horticulture, disaster management, communications, law and renewable energy.
To share its expertise in Information Technology, India, Modi said, will set up centres of excellence in IT in South American countries.
Also, India will expand cooperation in areas such as tele-medicine, tele-education, e-Governance, weather forecasting, resource mapping and disaster management.
India and Brazil inked three bilateral agreements in the field of environment, consular and mobility issues as well as setting up a Brazilian earth station that will receive data from Indian satellites.
South America is emerging as a contributor to India's energy and food security. The countries of region have been supplying over two billion dollars worth of minerals every year to India. Brazil, Venezuela, Ecuador and Colombia have been supplying crude oil.
India has been importing more than a billion dollars worth of soy and sunflower oil from Brazil and Argentina annually.
"In a globalised and inter-connected world, our destinies are inter-linked. We are all bound, by shared aspirations and common challenges. We all have a stake in each other's success," said the prime minister.
He evoked authors and poets, like Octavio Paz, Gabriel Garcia Marquez, Pablo Neruda and Rabindranath Tagore to strike a chord with the leaders.
South America is also home to a large number of Indians, many of whom came centuries ago. Generations later, they remain a strong bridge of friendship, between our nations.
"I look forward, to a much more intensive level of engagement between India and South America in the coming years across all domains of cooperation," said Modi.