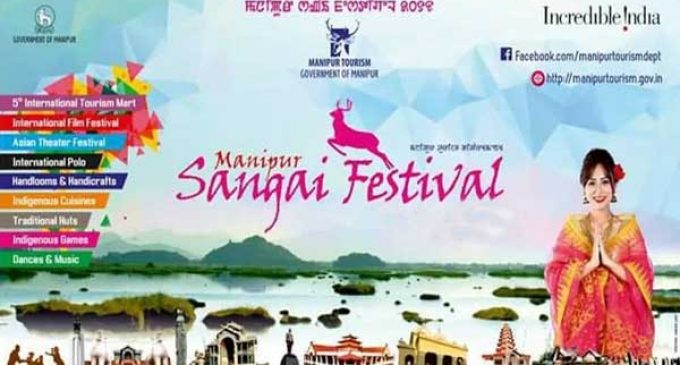 Imphal, Nov 7 Manipur is to host the 10-day Sangai International Festival beginning November 21, that will feature polo and a 21-km half marathon among other activities, with most countries confirming their participation. The event will be inaugurated by President Ram Nath Kovind.
Most of the Southeast Asian countries are expected to participate in the colourful festival. Most of the countries have confirmed their participation in the Sangai International Festival.
Apart from the exhibition-cum-sale, cultural programmes and indigenous games shall be organised, the most entertaining will be polo which had originated from this tiny state.
Chief Minister N. Biren Singh said, "President of India shall inaugurate the festival. The plan is to host the festival at the Loktak lake where the Keibul Lamjao national park, the natural habitat of the sangai, the brow-antlered deer is located. We are planning to organise a half marathon covering the 21 km long road of the islets of the lake."
Due to security concerns the government was constrained to shift the venue to Imphal. The infuriated villagers said they will boycott the festival since it was an insult to them.
Government spokesperson T. Bishwajit mollified the people saying the festival will be held in three venues including Thanga, an islet. Though it is only a few days away the Works Minister Bishwajit is yet to repair the 21 km long country road where Indians and foreigners will run in the half marathon.
Some truckloads of pebbles were dumped at the potholes of the road and it was pointed out that it is not the solution.
Villagers said, "The construction works should be done according to international standard."
Bishwajit has not said whether the renovation works would be completed before November 21.
On instructions from Union Home Minister Rajnath Singh police have intensified combing operations and random frisking of people in all trouble areas ahead of the President's visit.