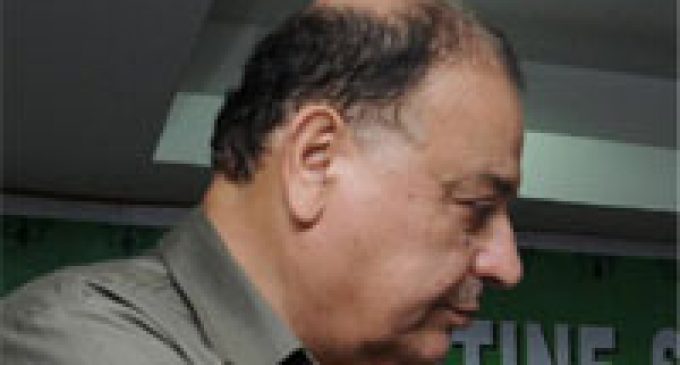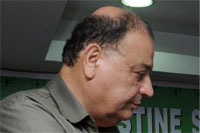 New Delhi, Aug 13 Palestinian Ambassador to India Adli Shaban Hassan Sadeq Wednesday said he was optimistic of the Narendra Modi government's continued support to the cause of Palestine and that he looked forward to a "great and effective Indian role in the international policy".
Speaking at the Indian Women Press Corps here, Sadeq said that while he understood India's need to have close ties with Israel for the technical know-how and high quality projects Tel Aviv was offering, he felt India could learn a lot from China about the latter's attitude.
He said China was the biggest merchant in the world and has a major tie-up with Israel, but when it comes to making a statement in the world fora about any "criminal action" by Israel, Beijing does not hesitate.
"But if Israel makes a criminal action then they condemn Israel, and their statement is always clear. That should happen to India more than to China," said Sadeq.
He said he made this point to Indian officials during interactions with them.
Sadeq said he did not want to comment about India and Israel's "huge partnership", which is worth $12 billion.
"We can't say anything about it, but say that India is a very great country and India must be a superpower in the world."
"We look forward to a great and effective Indian role in the international policy," he added.
"If there is something that needs to be condemned, they should condemn. Where they need to be brave, they will be brave. That is their responsibility."
He said he did not feel apprehensive of the BJP-led government moving closer to Israel.
"I don't fear that. They voted in support of the UNHRC resolution." He described this as a "positive start".
On External Affairs Minister Sushma Swaraj rejecting calls for discussions and a parliament resolution on the ongoing conflict in Gaza, he said he was "optimistic" about the Modi government and understood its need to push India's business interests.
Sushma Swaraj had refused to allow the discussion on Palestine in mid-July, saying it could impact India's diplomatic ties with Israel and Palestine, both friendly countries.
Sadeq said he hoped Modi would succeed in his government's endeavour to push up the Indian economy and find more jobs and investment, but added that India needed to have a more suitable language for dealing with such situations.