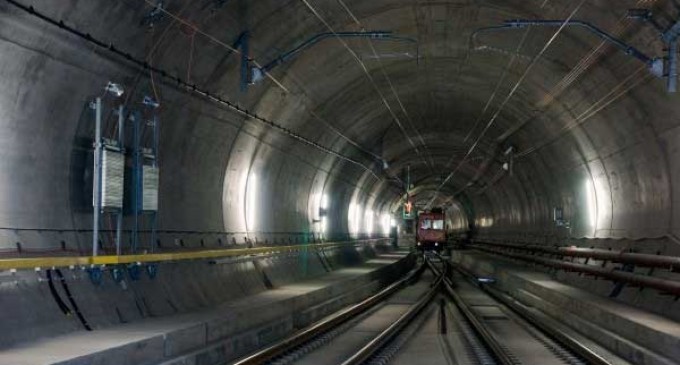 Bern, May 12  The world's longest railway tunnel will be opened on June 1 in Switzerland and final preparations for that are currently underway, a source with the Swiss Federal Office of Transport (FOT) said on Wednesday.
The Gotthard Base Tunnel, hewn through mountain rock and providing a high-speed rail connection between northern and southern Europe, will become one of the main rail links across the Alps and the longest in the world, with a length of about 57.1 km, reported Xinhua news agency.
"While the first setting-up work operations for the great inauguration ceremony are being executed, inside the Gotthard Base Tunnel final tests and completion work are taking place," the FOT source said.
On the following weekend of June 4 and 5, visitors can travel through the world's longest railway tunnel in special trains, the Swiss government source said.
The commercial services for the tunnel are scheduled to begin from December 2016.
The construction of the tunnel began in 1996, with the total cost of 9.8 billion Swiss francs, or $10.3 billion.