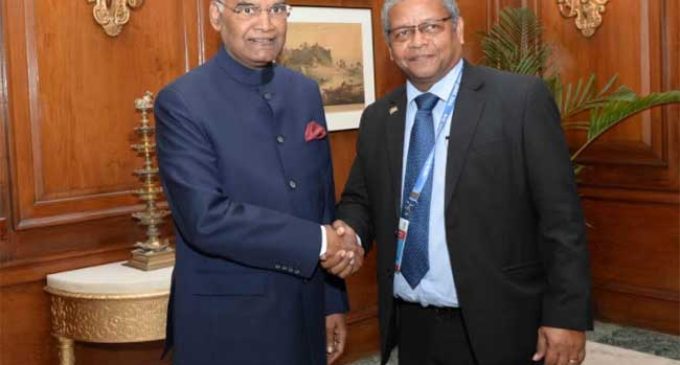 Hon'ble Wavel Ramkalawan, Leader of Opposition in the National Assembly of Seychelles, called on  President of India, Shri Ram Nath Kovind, at Rashtrapati Bhavan today (January 9, 2018).
During the conversation, the President said that he was happy to note that Mr Wavel Ramkalawan is in India to participate in the PIO Parliamentary Conference. He stated that through the PIO Parliamentary Conference, we hope to reach out to the larger Indian community overseas.  This also provides us a platform to engage and connect with parliamentarians of Indian origin the world over.
The President said that India and Seychelles enjoy warm and friendly ties.  Our bonds of friendship are rooted in history. Strong people to people and cultural linkages are the bedrock of our relations.  He expressed hope that the visit ofMr Ramkalawan to India will further strengthen ties between the two democracies.