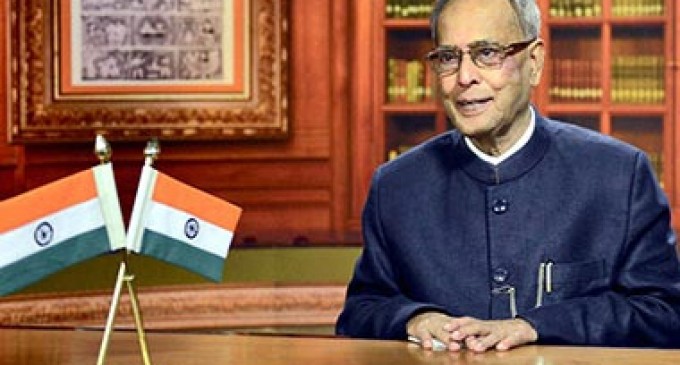 New Delhi, July 25 (IANS) President Pranab Mukherjee on Saturday said India's ties with the western African nation of Liberia will "continue to strengthen" in the coming years.
"I am confident that our close and friendly relations will continue to strengthen in the years ahead," Mukherjee said in a message to his Liberian counterpart Ellen Johnson Sirleaf on the eve of Liberia's National Day.
Liberia, once a part of the American Colonisation Society, declared its independence on July 26, 1847, which the US recognized on February 5, 1862, to make it the first African country to shake off the colonial yoke.
"It gives me great pleasure to extend warm greetings and felicitations to you and to the people of Liberia on the occasion of your National Day. Please accept, my best wishes for your continued well-being as also for the welfare and progress of the friendly people of Liberia," Mukherjee said in a statement.