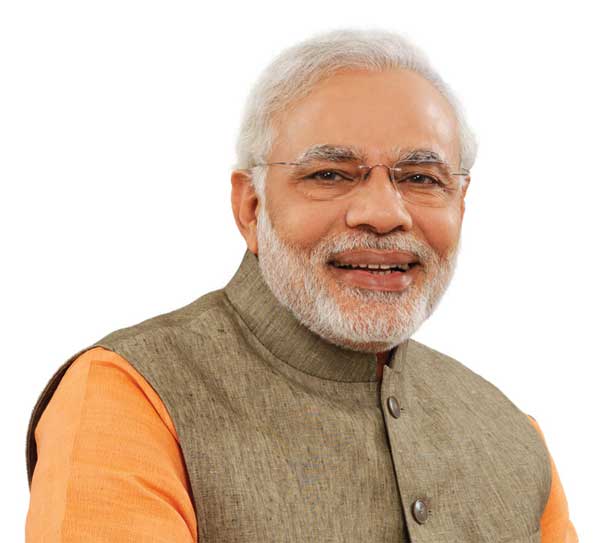 By TN Ashok   Diplomatic Editor
New Delhi, August 01  After a lapse of 17 years, an Indian Prime Minister will visit Nepal Sunday August 03 for a bilateral meeting as Narendra Modi breaks the ice in Indo Nepal relations as part of his avowed foreign policy to have greater friendly ties with neighbouring countries coming under the umbrella of SAARC.
The last visit by an Indian Prime Minister to Nepal for a bilateral meeting was in June 1997 when the then Prime Minister I K Gujral of the Janata Dal regime visited the Himalayan kingdom.
An official spokesman of the Ministry of External Affairs, Syed Akbaruddin, told newsmen that the Prime Minister Narendra Modi would visit Nepal for two days between August 03 and 04 and have a bilateral meeting with his Nepal counterpart Sushil Koirala. This is the first visit by an Indian Prime Minister for a bilateral meeting in 17 years though there have been multilateral meetings, he said.
Modi's visit to Nepal comes a week after the External Affairs Minister Ms Sushma Swaraj visited the neighbouring country to revive the joint commission after a lapse of 23 years. Power and water are important issues between the two countries.
Modi would have a high level meeting with Koirala on August 03 followed by an official banquet hosted in his honour and the accompanying delegation by the Government of Nepal.
The Indian Prime Minister will also be first South Asian leader in recent times to address the Constituent Assembly and Parliament of Nepal. Modi will also attend a dinner hosted in his honour by the Nepal President Ram Baran Yadav. Members of the apex trade body in Nepal coming under the umbrella of Chamber of Commerce and Business of Nepal will also have a meeting with Modi. He will also visit the historic Pashupathinath temple in Kathmandu.
Modi's visit to Nepal sends strong signals not only to Nepal but also to entire neighbourhood in South Asia that India has the highest regard for the Himalayan kingdom and desires a democratic stable peaceful Nepal.
India and Nepal have been traditionally close to each other since ancient times as a result of geographical location and common religious, linguistic and cultural identities that overlap the two countries.
Independent India and Nepal initiated their special relationship with the 1950 Indo-Nepal Treaty of Peace and Friendship and accompanying letters that defined security relations between the two countries, and an agreement governing both bilateral trade and trade transiting Indian soil.
The 1950 treaty and letters stated that "neither government shall tolerate any threat to the security of the other by a foreign aggressor" and obligated both sides "to inform each other of any serious friction or misunderstanding with any neighbouring state likely to cause any breach in the friendly relations subsisting between the two governments."
These accords cemented a "special relationship" between India and Nepal that granted Nepal preferential economic treatment and provided the Nepali in India the same economic and educational opportunities as Indian citizens. The Indo-Nepal border is open; Nepalese and Indian nationals may move freely across the border without passports or visas and may live and work in either country.
In 2008, Indo-Nepali ties got a further boost with an agreement to resume water talks after a 4-year hiatus. The Nepalese Water Resources Secretary Shanker Prasad Koirala said the Nepal-India Joint Committee on Water Resources meet decided to start the reconstruction of breached Kosi embankment after the water level goes down.
During the Nepal PM's visit to New Delhi in September the two Prime Ministers expressed satisfaction at the age-old close, cordial and extensive relationships between their states and expressed their support and co-operation to further consolidate the relationship.
The two issued a 22-point statement highlighting the need to review, adjust and update the 1950 Treaty of Peace and Friendship, amongst other agreements. India would also provide a credit line of up to 1.50 billion rupees to Nepal to ensure uninterrupted supplies of petroleum products, as well as lift bans on the export of rice, wheat, maize, sugar and sucrose for quantities agreed to with Nepal. India would also provide 200 million as immediate flood relief.
In return, Nepal will take measures for the "promotion of investor friendly, enabling business environment to encourage Indian investments in Nepal."
In 2010 India extended a Line of credit worth US$50 million & 80,000 tonnes of food grains. Furthermore, a three-tier mechanism at the level of ministerial, secretary and technical levels will be built to push forward discussions on the development of water resources between the two sides. Politically, India acknowledged a willingness to promote efforts towards peace in Nepal. The then Indian External Affairs Minister Pranab Mukherjee (now president) promised the then Nepal PM Prachanda (now opposition leader) that he would "extend all possible help for peace and development."
In recent years, the increasing dominance of Maoism in Nepal's domestic politics, along with the strengthening economic and political influence of the People's Republic of China had caused the Nepalese Government to gradually distance its ties with India. Modi's visit to Nepal becomes the first by an Indian PM in 17 years seeking to reverse the trend of Nepal distancing itself from India. Modi has already wrested the initiative when he had invited Nepal PM Sushil Koirala along with other SAARC leaders to attend his swearing in ceremony on May 26 this year.