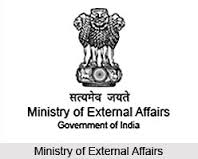 New Delhi, July 10 The allocation for the ministry for external affairs was increased from Rs.11,793.65 crore to Rs.14,730.39 crore in the budget for 2014-15 presented by Finance Minister Arun Jaitley.
Of this increase, the allocation for technical and economic cooperation with other countries and advances to foreign governments alone was raised by Rs.2,396.67 crore to Rs.9,434.82 crore.
The allocation for secretariat and general services too saw a marginal raise of Rs.21.09 crore from Rs.261.67 crore in the previous budget.