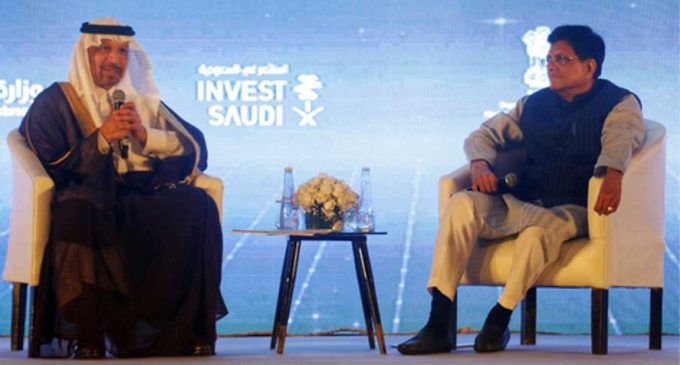 New Delhi, Sep 12 (IANS) Commerce Minister Piyush Goyal on Monday said that India and Saudi Arabia are the two fastest-growing economies in the world and both the nations very much aligned with each other.
In his address at the India-Saudi Investment Forum here, Goyal said: "The relationship between Saudi Arabia and India is one between two brothers.
"Today at the first meeting of the Strategic Partnership Council both leaders – the Crown Prince and the Prime Minister – have both collectively decided to make it one of the most defining relationships."
The minister elaborated that this strategic partnership is very valuable for both countries.
"We have identified several areas, be it healthcare, tourism, film industry and how we can work together to expand cultural exchanges between the two countries," he said.
Saudi Arabian Minister for Investment Khalid bin Al-Falih said that in recent times, there has been accelerated engagement between the two countries, both at the government level and the private sector level.
"It is incumbent on me as a friend and family with every Indian to extend a number of congratulations…Today the whole world is focussed on one of the most successful G20 summits…As part of your family, we can tell that we are really proud…We are blessed by many things, one of the most important blessings we have is two of the world's most energetic, visionary and effective leaders," he added.