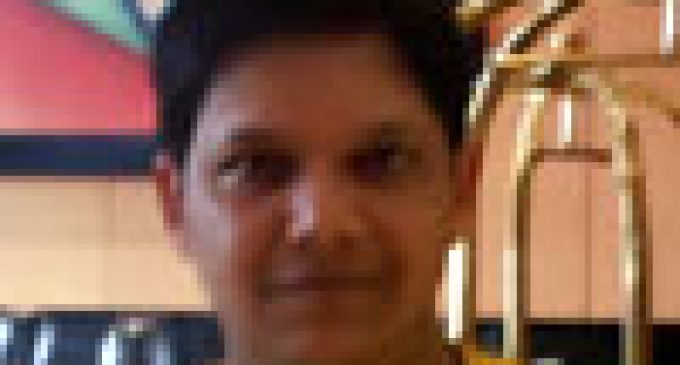 India-Pak Ties  
STATUS QUO OR PROBABLE CHANGE?
By Prof. Arvind Kumar
(Dept of Geopolitics & Intl Relations, Manipal Univ)
The positive atmospherics created from Nawaz Sharif's visit to New Delhi during Prime Minister Narendra Modi's swearing-in ceremony has certainly laid the foundation for the future of India-Pakistan relations. It has been mainly seen in the context of India's willingness to send a signal to the rest of the world about its intent and fundamental goal in resuming peace dialogue with Islamabad. It must be pointed out that the time New Delhi sent the invite to Sharif and other SAARC leaders a lot of debate had centered on how India is going to be seen in its neighbourhood as well as by the rest of the members of the international community.
Undoubtedly, India's approach towards its neighbours in general and Pakistan in particular connotes the beginning of a new chapter in Indian politics and its evolving foreign policy contours. The acknowledgement on the part of SAARC leaders that India's role will be crucial and decisive for the region reflects the growing acceptance of India both at the regional and global stage. Indeed, New Delhi's prominent and proactive role in leading world affairs is being envisaged by the SAARC countries.
However, it would be too early to say that there is a paradigm shift in India-Pakistan relations. The relationship between the two is the most complicated one and the intricacies and complexities involved at the bilateral level are too deep to unravel. The mere visit of Sharif to New Delhi does not augur well with the larger expectations of the people in both countries. The challenges before him are immense in terms of bringing different constituents of their decision making together and build a consensus. The role of the Pakistani Army and Inter-Services Intelligence (ISI) in the overall consensus building on any policy matters relating to India has been phenomenal. Whether the Pakistani Army and the ISI is an integral part of Islamabad's decision-making system remains a question before India.
In no way during the one-on-one discussion with Modi, did Sharif  commit to fulfill India's demands of dismantling terrorist networks, which makes it obvious that he alone cannot take decisions. Pakistan has become a victim of its own State policies of promoting cross-border terrorism. There are a number of inherent challenges in Pakistan domestically, especially emanating from the various fundamentalist groups. And there was a lot of opposition shown domestically even in Sharif's decision to participate in the swearing-in ceremony. The Lashkar-e-Taiba had gone to the extent of announcing that he shall buy a one way ticket.
At the same time, there seemed to be a lot of expectations from the Modi-Sharif meeting. Undoubtedly, it was noteworthy because such a visit by the Pakistani side happened after a long gap of roughly nine years. The last time a Pakistani leader officially visited India was way back in 2005, when former President Pervez Musharraf and Manmohan Singh were charting out their strategy to establish cordial ties.
The timing of Sharif's visit especially after the attack on the Indian consulate in Afghanistan certainly indicated the larger antagonism the fundamentalists and militants have mainly on the probable burgeoning of India-Pakistan relations. The attack was undoubtedly carried out by Pakistan-backed militants. This was categorically stated by Afghanistan President Hamid Karzai to the Indian media. How India and Pakistan can create positive atmosphere in this type of situation remains a question to address.
It must be reiterated here that in 2013, during his electioneering Sharif had also promised to his people that he would make all attempts to improve ties with India. Recall that he had even made references to the probable visa-free travel and an improvement in bilateral trade. His larger rhetoric in finding a solution to the ongoing India-Pakistan conflict was taken seriously by the people of Pakistan and was given the mandate with a majority in parliament.
However, the campaign promises made by him are yet to be realised. It also reflects whether he has the adequate support from other constituents to take certain bold decisions. In fact, India would have received the Most Favoured Nation (MFN) status already had Sharif been in a position to take an independent decision. So far, the volume of bilateral trade has sadly not grown to any satisfactory level.
Ironically, on the one hand, Sharif has made a number of commitments while on the other there seems to be a lack of any genuine consistency between rhetoric and action. It appears that there are inherent limitations indeed. Thus, while there were expectations about the MFN status to India being provided by Pakistan, there was no announcement of to this affect by Sharif. The reciprocal relaxation of Visa rules by both countries also requires attention by the two to promote the oft-spoken people-to-people contact.
In fact, it is time that Islamabad realizes that promoting trade with India will be in its own interest.  Pakistan would get the much-needed economic boost from trade and investment. On its part, India would go all out to behave responsibly and make serious attempts in resolving conflicts with its neighbours as it could then look at the larger picture–beyond its neighbourhood.
It needs to be reiterated that Pakistan in general and Sharif in particular have not been able to adhere to the realization of all promises made for promoting better ties. As always, Pakistan's military calls the shots and it even took the decision whether he should visit New Delhi for the swearing-in! It goes without saying that Sharif doesn't seem to have the adequate space to operate freely, especially on matters relating to foreign policy and national security.
Hence, any development in India-Pakistan relations will closely be monitored by the Pakistani Army. The element of trust and confidence will remain crucial for any positive development in the relationship, more so as Pakistan has always been suspect on India's radar screen. And why not as undoubtedly, Pakistan has been providing covert shelter to the terrorist groups and has also supported their activities.
 Interestingly, it was generally believed by the members of the academic and strategic community that the bilateral relationship during Modi's regime will have a rocky start. It proved otherwise and Modi showed his vision and maturity in inviting Sharif to India. However, Modi would need to assess the Pakistani approach, especially in the context of its various poles of power including the ISI and the Army.
If Pakistan endeavours to promote goodwill with India, New Delhi's foreign policy will see a significant and remarkable change because of its evolving contours of economic and commercial diplomacy. It is high time Pakistan should exploit the emerging situation and boost economic partnership with India. Once economic interdependence is created, other problems will automatically be sorted out with a genuine commitment and all seriousness.— INFA