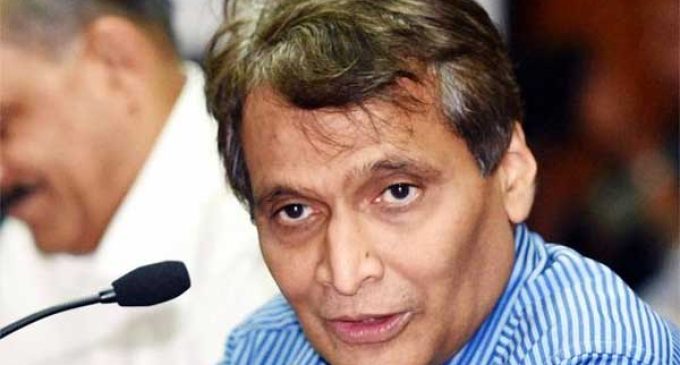 New Delhi, Nov 17  India needs to emanate innovative ideas to manufacture bio-diesel by efficiently utilising waste resources, besides judiciously using water and other crucial resources, Railway Minister Suresh Prabhu said here on Tuesday.
"We need to find an alternative model for growth and development for the country. This will not only ensure minimal greenhouse gas emissions and better air quality but will also further India's contribution in the overall debate of climate change," he said at an event organised here by CII.
Prabhu said the railways has initiated many steps to reduce its carbon footprint and was aggressively moving towards using renewable energy resources in its establishments apart from initiating massive water conservation efforts.
"We are carrying out water audits, water conservation drives, and also undertaking energy audits in the ministry," he said.
Petroleum and Natural Gas Minister Dharmendra Pradhan said the government was working to further expand the scope of bio-fuel and the bio-energy market in India.
He said his ministry has introduced minimum support price for ethanol, which at present is at the level of Rs.48.50-49.50, to promote its commercial viability.