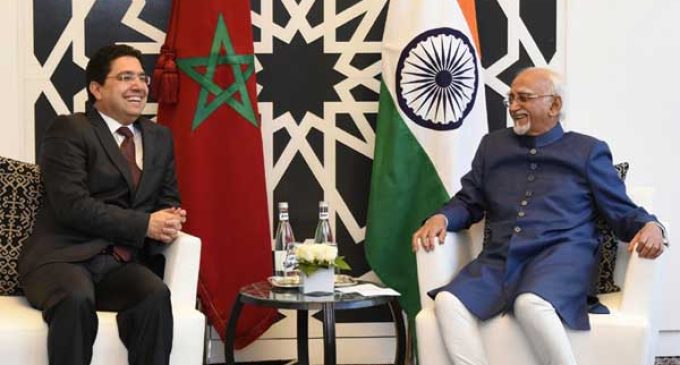 Rabat, May 31  Vice President M. Hamid Ansari on Tuesday said that India has traditionally maintained strong ties with Morocco.

"India has a substantial economic relationship with Morocco on account of the large quantity of phosphate which is imported by India and is critical for agriculture. Apart from this, the cooperation is also deepening in the sectors of automobile, pharmaceuticals, and information and technology," he told reporters on board his special aircraft.

The vice president is on his official visit to Morocco and Tunisia from May 30-June 3.

India's trade with Morocco stands at more than $1 billion, he said.

Responding to a question on recent attacks on African Students in India, the vice president said that such incidents must be condemned in the strongest terms.

"African students are guests in India and the government remains fully committed to their safety and security," he said.

Asked about India's cooperation with Morocco and Tunisia in tackling terrorism, Ansari said New Delhi continued to work closely to share intelligence and security-related information with other countries.

He added: "Sharing real-time cyber security related information is crucial in the efforts to tackle terrorism."

Commenting on China's increasing presence in the region, he said that India and China had different approaches towards the African nations.

"India does not see itself in competition with China. We had always sought to partner with African nations in their development journey, particularly in areas of information technology, telecommunication and health among others," he added.