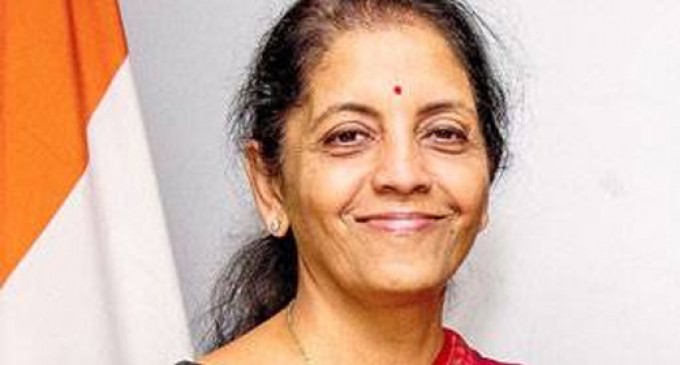 St. Petersburg, June 20 Indian Commerce Minister Nirmala Sitharaman said on Friday the government actively considering the possibility of rupee-ruble trade with Russia as well as barter trade in commodities.
Interacting with a Confederation of Indian Industry delegation that she is leading at the St. Petersburg International Economic Forum being held over June 18-20, Sitharam said the Russian government was keen to engage with India and Indian businesses more aggressively, said a CII release.
"Some of the issues raised the meeting included the possibility of rupee-rouble trade, financing for oil trade, barter trade in commodities, among others," it said.
In September last, a decision was taken to create a Russian-Indian group to develop mechanisms for the use of national currencies in mutual settlements.
One of the difficulties to resolve in this regard is that Russia has not yet been able to organize exchange trading of the Indian currency, as it has already achieved with the Chinese yuan.
The CII on Friday also signed an MoU with the Russian Chamber of Commerce and Industry to strengthen bilateral economic cooperation.
Members of the delegation who shared their business interests and activities in Russia included Essar, Sun Group, Dr Reddys Labs, L&T, Rajshree Sugars and Chemicals, Asia Motor Works, M3M, Innovest India, among others, CII said.
Meanwhile, Russia's biggest innovation fund, the Skolkovo Foundation – with which India's leading medical new molecules maker, Glenmark Pharmaceuticals, signed an agreement earlier this month – on Friday inked a landmark pact with IT giant IBM to set up a personalized medicine platform in Russia for extending the healthy productive lives of patients with cancer and other age related diseases.