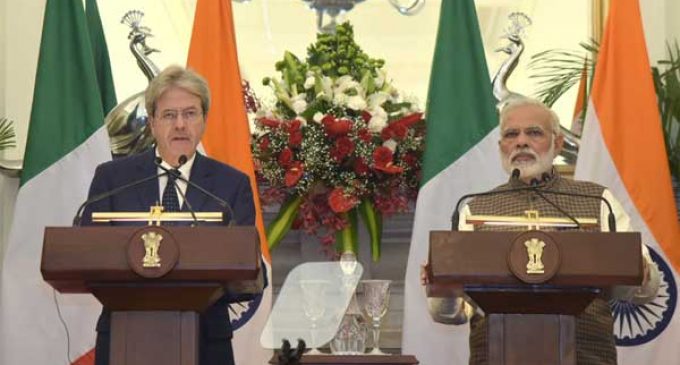 New Delhi, Oct 31  Praising the strong ties between India and Italy, Prime Minister Narendra Modi on Monday said there is potential for both the countries to take bilateral trade beyond $8.8 billion.
"India and Italy have shared very good ties. There has been strong commercial cooperation. India and Italy can take their bilateral trade beyond the current $8.8 billion," said Modi at a joint media briefing with his visiting Italian counterpart Paolo Gentiloni.
Stating that the two countries have inked pacts in several areas, Modi said that food processing, infrastructure and tourism are key areas where the two countries can strengthen cooperation and contribute to their economies.
Modi also said that both countries were committed to tackling terrorism and cyber crime.