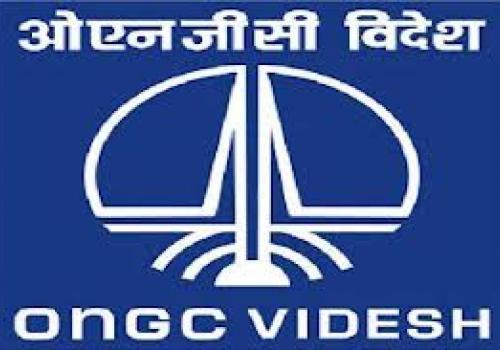 Hanoi, Aug 25 Vietnam Monday made a strong pitch for greater Indian involvement in maintaining maritime safety and security and settlement of territorial disputes in the disputed South and East China Seas even as India is preparing to expand its oil and gas exploration in the seas claimed by China.
Vietnamese Deputy Prime Minister and Foreign Minister Pham Binh Minh, addressing the Third Round Table on ASEAN-India Network of Thinktanks, said the cooperation between India and ASEAN "needs to be more effective and efficient as the security and development landscape is experiencing swift and complex conversions".
He noted that India-ASEAN's "future development and integration lie in the South China Sea and Indian Ocean" and that both sides should focus "more on maintaining maritime safety and security, freedom of navigation and settling territorial disputes through peaceful means on the basis of international law, including the United Nations Convention on the Law of the Sea 1982".
Pham Binh Minh had in the morning briefed visiting Indian External Affairs Minister Sushma Swaraj on the subject. He also briefed the visiting Indian heads of missions from the region who have gathered here for a meeting on the South China Sea developments, said sources.
Relations between China and Vietnam have been tense since the past few months after Beijing installed a $1 bn oil rig in May in the South China Sea near the Paracel Islands, which is claimed by Hanoi. Both sides were locked in a bitter stand-off for a few months, and though China has withdrawn the oil rig, the tensions continue to simmer.
Sushma Swaraj, who called on Vietnamese President Truong Tan Sang and Vice President Nguyan Tha Doan and held bilateral talks with her counterpart, did not touch on the subject during her address.
She said that geographical connectivity with the ASEAN should be boosted through land, sea and air.
Significantly, Sushma Swaraj's visit is to lay the groundwork for the state visit by President Pranab Mukherjee in mid-September, days before the India visit of Chinese President Xi Jinping.
Ignoring China's opposition, Vietnam has offered India five additional oil and gas blocks in the South China Sea for exploration.
India is "looking at the feasibility" of exploring the five oil and gas blocks, which were offered last year to OVL, the overseas arm of Oil and Natural Gas Corp, said an official source here.
These five are in addition to the two blocks offered earlier to India, the source added.
During the visit to India last year by Vietnamese Communist Party's general secretary Nguyen Phu Trong, Hanoi had invited India to hunt for oil and gas in the disputed South China Sea.
India had also made Hanoi the offer of $100 million line of credit for the purchase of four Offshore Patrol Vessels. The visit of President Mukherjee is likely to see some agreements between the two nations in the field of defence, the source added.
With India and Vietnam strategic partners, talks in defence is an important area of their cooperation. Both sides are reviewing their defence relations "in terms of improving the human resource development" constituent that would work out in terms of training.
On the issue of the South China Sea, India stands for peaceful and negotiated settlement to the issue based on international law, like the UNCLOS. India's stand has been appreciated by Vietnam, the official added.
India's viewpoint is that it is not a party to the dispute in the South China Sea and feels that the dispute should be resolved between those who are parties to this in a peaceful manner, and in accordance with international law.
India also has interest in ensuring that there is free right of navigation and access to natural resources in that region, the official added.
India and Vietnam, which already have ties in terms of extradition of prisoners and transfer of sentenced people, are also looking at cooperation in tackling cyber crime, the official added.
Bilateral trade ties, which stand at $8 billion, are also sought to be boosted with more interactions between their businesspersons.
In the field of tourism, both countries would look at their Buddhism circuit.
Direct flights between India and Vietnam are set to take off from November with Jet Airways and Vietnam Airlines to fly directly from New Delhi and Mumbai to Hanoi with a stopover at Bangkok.
Both countries are also looking to cooperate in the field of education, especially in the primary classes.