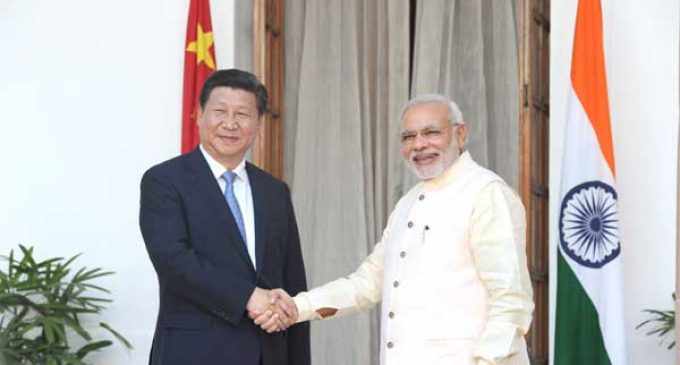 New Delhi, Sep 18  As many as 12 accord documents were exchanged between India and China following talks between Prime Minister Narendra Modi and Chinese President Xi Jinping here Thursday.
The first agreement was on a new pilgrimage route to Kailash Mansarovar, while two accords were on trade development. One agreement was on audio-video co-production, and another was on cooperation in railways.
An agreement was on drug administration, while yet another was on exchanges between cultural institutions.
One MoU was also on the peaceful uses of outer space and another was on mutual administration and cooperation on customs matters.
A sister city agreement was concluded between Shanghai and Mumbai.