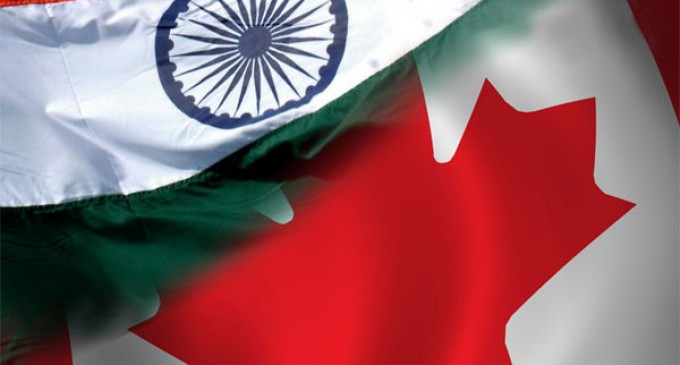 From Our Diplomatic Correspondent
New Delhi, Oct 14, 2014:
A Canadian delegation led by Ed Fast, Minister of International Trade and Ms. Christy Clark, Premier, British Columbia called on the Indian Oil and Gas Minister Dharmendra Pradhan today and discussed bilateral Cooperation in the field of Oil and Gas.
Pradhan emphasised government's focus on a gas based economy and said it was coming out with a series of reforms for attracting foreign investments in the hydrocarbon sector.
Ed Fast said that India was making rapid strides under the present Government and the two countries should work as trusted partners. Canada welcomed the Government's 'Make in India' initiative.
Ms. Christy Clark, Premier British Columbia highlighted the investment opportunities in British Columbia, especially in the field of Natural Gas.