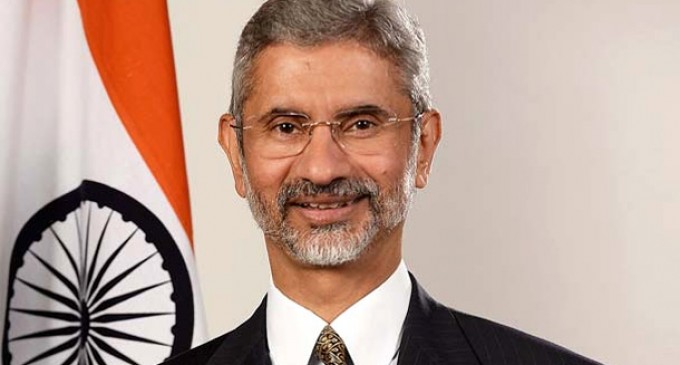 New Delhi, April 26  Ahead of the Heart of Asia conference on peace and stability that will host for the first time, Foreign Secretary S. Jaishankar held a bilateral meeting with Afghan Deputy Foreign Minister Hekmat Karzai here on Tuesday.
"Beginning with the bilaterals. Before Heart of Asia meeting, FS meets Afghan Deputy Foreign Minister Hekmat Karzai," external affairs ministry spokesman Vikas Swarup tweeted.
The meeting comes ahead of the much expected bilateral meeting between Jaishankar and Pakistani Foreign Secretary Aizaz Ahmed Chaudhry.
On Tuesday afternoon, India will host the Heart of Asia Istanbul Process conference aimed at bringing peace and stability to Afghanistan.
Apart from India, the Heart of Asia initiative involves 13 other countries – Afghanistan, Azerbaijan, China, Iran, Kazakhstan, Kyrgyz Republic, Pakistan, Russia, Saudi Arabia, Tajikistan, Turkey, Turkmenistan and the United Arab Emirates.
There are 17 supporting countries – Australia, Canada, Denmark, Egypt, Finland, France, Germany, Italy, Iraq, Japan, Norway, Poland, Spain, Sweden, Britain, the US and the European Union (EU) – as well as 11 regional and international organisations supporting this process, including the UN, the Organisation of Islamic Cooperation (OIC), the North Atlantic Treaty Organisation (NATO), the Shanghai Cooperation Organisation (SCO), and the South Asian Association for Regional Cooperation (SAARC).