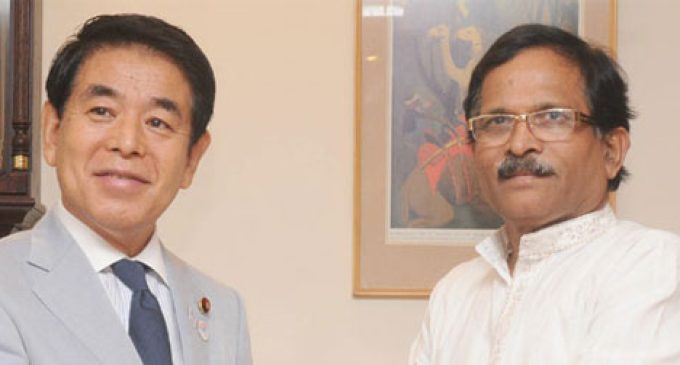 New Delhi, Aug 5 The Festival of India will be held in Japan in October, the two countries' cultural ministers decided Tuesday as they agreed to encourage bilateral cultural exchanges.
Tourism and Culture Minister Shripad Yesso Naik and Japanese Minister of Education, Culture, Sports, Science and Technology Hakubun Shimomura agreed that "friendship between India and Japan has a long history rooted in spiritual affinity and strong cultural and civilisational ties".
"India and Japan have signed a cultural agreement signed in 1956, but there are no cultural exchange programmes signed between the two countries," said an official statement after the meeting here.
"There is no mechanism for facilitating or encouraging cultural exchanges, so there is need to encourage institutional arrangements for increasing people-to-people contacts in the coming months," it added.
It was during this meeting Naik revealed that the India will be organizing "Festival of India" in Japan in two phases and requested Shimomura for support to make this event a success.
The event is scheduled in two phases: from Oct 3-31, 2014 and March-May, 2015.