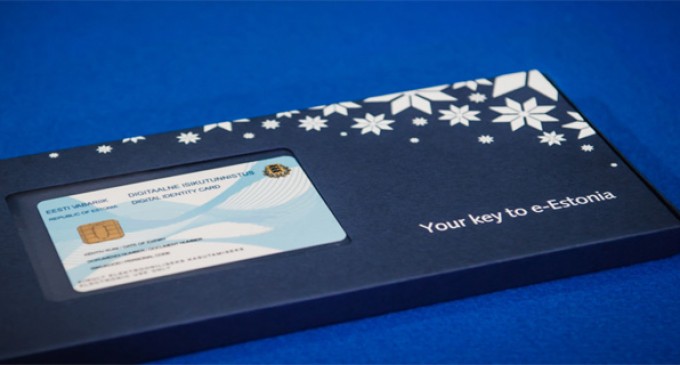 New Delhi, Nov 24 Estonian government first unveiled its e-residency programme of handing out digital identities to allow foreign nationals to establish, own and run European Union-based companies online in December 2014.
So far approximately 6500 people have applied for e-residency, including 200 Indian citizens, most of whom have already received their e-resident status. India is among top 10 countries with most e-residency applications even though so far no publicity has been made to promote it in India.
Viljar Lubi, Ambassador of Estonia has previously stated that "In India, it has been proved time and again that good ideas spread the fastest by word of mouth." Ambassador Lubi now considers likely that by end of 2016 there will be at least 1000 e-residency applications from India: "E-residency would be especially beneficial for companies which already have a base in Europe, but could save them time and money thanks to Estonia's business-friendly bureaucracy and tax environment."
Advantages of e-residency
Most e-residency applicants have so far specified the "possibility to run a location-independent business online" as their core motivation to apply. With no need for a country manager, any Indian entrepreneur can set up a company online in approximately 30 minutes and run the company through e-residency card which can be connected to a computer by a USB-card reader which is given to each e-resident.
E-residents have the possibility to use digital signature, file tax returns or access Estonian internet banking with their e-residency card to run their business from any location in the world. E-residency is unique since it allows entrepreneurs to relocate their company or create an EU-based subsidiary with no need or requirement to relocate for an owner or manager of such business. However, e-residency does not give its owner the right to enter Estonia. Estonia is a Schengen area country and hence can be accessed by any holder of a valid Schengen visa.
National startup
Whilst visiting NASSCOM Product Conclave in Bengaluru last month, Mr Taavi Kotka, Estonia's government CIO who is responsible for Estonia's digital architecture offered a view that e-residency could turn Estonia into a national startup. "If Uber is the world's largest taxi company, but owns no vehicles. Facebook is the world's largest media owner, created no content. Why could Estonia not be the world's largest country with 1.3 million physical residents?" Mr Kotka also expressed hope that "Indian entrepreneurs, especially those in IT and tech would find synergies from what e-residency has to offer."
Quotes from prominent Indian e-residents
Pramod Bhasin, Founder, Genpact "It's a unique digital platform that provides great access for doing business with all of Europe from anywhere in the world– and especially from our offices across India. It's a great way to work in this digital era."
Mittu Chandilya, CEO AirAsia India: "I am deeply passionate about Estonia as a country and all the advances it has been making from a technology perspective. The e-residency programme seems to be the natural progression for that."
Harkirat Singh, Managing Director, Woodlands: "Proud to be an e-resident, makes doing business much easy and cost effective. Hope to see a few Woodland stores coming up in Estonia."
Business environment
Largely due to a 0%-corporate income tax for reinvested profits, Estonia ranks 1st in 2015 International Tax Competitiveness Index. It comes 2ndafter Switzerland in Europe (8th globally) in 2015 Index of Economic Freedom. Estonia is ranked 16th in the world in World Bank's 2015 Ease of Doing Business Index.
Links
To become an e-resident applicants need to fill an online form (https://apply.e-estonia.com/), pay a fee of €50 by credit or debit card and submit their fingerprints at the Estonian Embassy in New Delhi once their e-residency card has been issued.
For further information, read more about benefits of e-residency or about Estonia as investment destination.