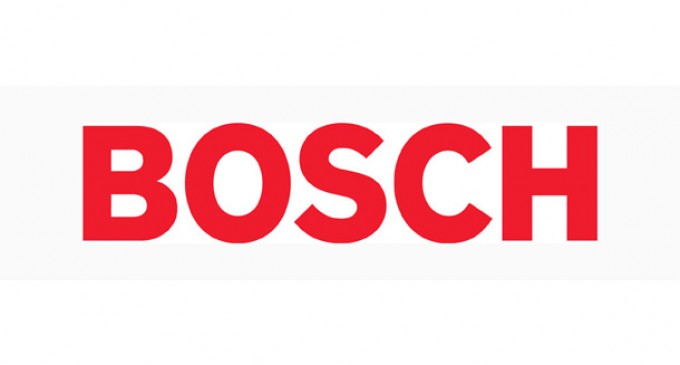 Bengaluru, Oct 6 (IANS) Global automotive major Bosch Ltd would invest Rs.650 crore (100 million euros) this year on its innovation network in India, a top company official told Prime Minister Narendra Modi and German Chancellor Angela Merkel on Tuesday.
"To strengthen our presence in India, we plan to invest Rs.650 crore (100 million euros) in 2015," Bosch board member for Asia-Pacific Peter Tyroller said during the visit of Merkel and Modi to the Bosch facility here.
Modi and Merkel got a firsthand view of Bosch's research and vocational training activities in India through a presentation a company executive made on the occasion.
Indian engineers contribute to Bosch's activities in data mining and smart manufacturing that will be an integral part of its 14 plants across India by 2018.
Bosch vocational centre in Bengaluru has trained about 2,500 apprentices since it was set up in 1961.
Though Modi and Merkel did not make official statements or addressed the gathering, they interacted with a few young apprentices and asked them about the training they were undergoing for skill development.
"The visit to our facility is part of Merkel's three-day state visit to India, which focuses on innovation and skill development," a Bosch official said.
Over the medium and long-term, the 50-billion euro company expects to see positive development in India.
"The Indian government is addressing key issues. We are confident this will impact the country's development," Bosch India president Steffen Berns said.
As a global provider and exponent of connected industry or industry 4.0, Bosch offers a range of solutions, including drives, automation, sensors, software and predictive maintenance.
"India is a key location in our global innovation network and our engineers' software competence plays a key role in making connected industry reality," Berns said.
As part of the Indian government's 'Make in India' initiative, Bosch will explore opportunities for its products and solutions in diverse areas such as mobility, infrastructure, industry, energy and security.
Bosch's largest development centre outside Germany is in Bengaluru and Coimbatore in Tamil Nadu, and has 12,000 research and development (R&D) associates.
"Especially in areas such as mobility, infrastructure, industry, energy and security, there are many opportunities for our products and solutions. The field of smart manufacturing also opens up possibilities for Bosch in India," Berns said.
Karnataka Governor Vajubhai. R. Vala, Chief Minister Siddaramaiah, central ministers Ananth Kumar and D.V. Sadananda Gowda and a large German official-cum-business delegation were present on the occasion.
With 29,000 employees across India, Bosch offers technology and services in mobility solutions, industrial technology, consumer goods and energy and building technology.
The Bosch group, which has nine subsidiaries and 14 manufacturing sites and seven development and application centres across the country, posted Rs.15,250 crore revenue in calendar year 2014.
After Bosch visit, Modi and Merkel participated in a tech event hosted by the National Association of Software and Services Companies (Nasscom) and the German Fraunhofer Institute at a star hotel on "Digitising Tomorrow Together".
The 61-year-old Merkel, who is on a three-day official visit to India since Sunday, flew into Bengaluru on Monday night with a large official-cum-business delegation to participate in the twin events with Modi.