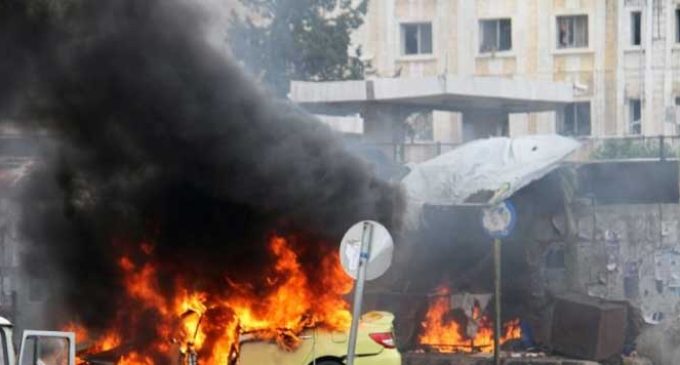 Kathmandu, April 17 (IANS) A pressure cooker bomb went off near the Indian Embassy field office in Nepal's Biratnagar late on Monday damaging the walls of the premises, Nepal Police has said. No one has claimed responsibility.
The Indian Embassy in Kathmandu has not made any remarks regarding the blast yet.
It is suspected that a splinter group of Maoist-led by Netra Bikram Chand could be responsible for the blast due to its anti-Indian rhetoric in the past.
According to the Superintendent of Police of Morang district, Arun Kumar BC, the blast occurred close to the office that India, he said, was operating without permission of the Nepal government.
The police has launched a probe. There have been repeated calls from various quarters to evacuate the field office, Kumar said.
Following the Koshi River flood in 2008, Nepal requested India to provide its land for transportation and passage for transit facilities until its highways were repaired.
To assist smooth facilitation of the Nepali vehicles via Indian land from Biratnagar to Birgunj, India had temporarily set up the field office in Biratnagar. It has remained there for a decade now.
Every visiting Nepali Prime Minister to India has requested for its removal but India did not.