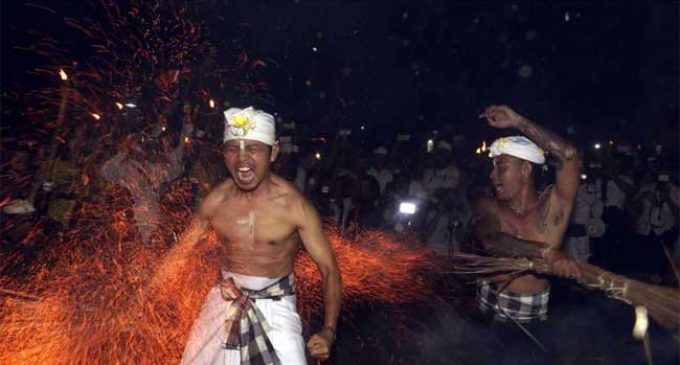 Bali, March 17 (IANS) Indonesian authorities have ordered the closure of Bali's Ngurah Rai International Airport on Saturday for the Day of Silence which marks the Balinese Hindu New Year.
Transport Ministry spokesman Bambang Ervan told Xinhua news agency that the closure began at 5 a.m., on Saturday and will end at 5 a.m., on Sunday.
However, the international airport in nearby Lombok was operating normally, said Bambang.
Residents of the Hindu-dominated island are celebrating the Day of Silence or Nyepi, a public holiday which includes fasting and meditation.
Bali has shut down internet service, but security, aviation, hospitals and disaster agencies remain operating, according to government officials.
Bali is the centre of Indonesian tourism industry with over 400,000 foreign holiday-makers visiting the island every month, according to data from the national statistics bureau.