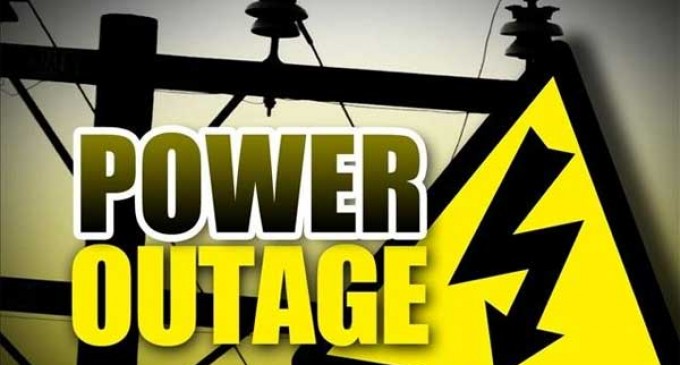 Janakpur (Nepal), May 13 American tourists Shana K and her husband Zulhk K were in for a shock when they found there was no electricity at the Janakpur airport for over an hour. But that's a constant reality for most Nepalese who face a severe power crisis every day. However, experts say the grim situation can change if Nepal utilises its water resources fully, notably that of the Koshi basin which can generate 37 times more energy than what Nepal annually imports from India.
"Nepal has a huge hydropower potential, thanks to plenty of available water in the Koshi basin. But till date the water resources have not been utilised," said Shahriar Wahid, programme coordinator, Koshi basin programme of Kathmandu-based International Centre for Integrated Mountain Development (ICIMOD).
Researchers at ICIMOD, in partnership with the International Water Management Institute, conducted soil and water assessment to determine future availability of water till the middle of the century.
"Research showed that the available water in the Koshi basin is largely untapped. Only seven percent is being currently utilised. The data also suggested that the Koshi river can generate 37 times more energy than what Nepal annually imports from India. This information can help planners to make decisions about the construction of hydropower infrastructure," Wahid said.
According to the latest research, Nepal has a hydropower potential of over 50,000 MW. But till now, only 800 MW are generated.
In November 2015, India and Nepal signed an agreement for setting up of a 900-MW hydropower plant on Nepal's Arun river that will generate power from 2021.
Soon after his visit to the Himalayan nation in March 2015, Bihar Chief Minister Nitish Kumar too had stressed that Nepal should focus on hydropower projects which can boost its economy.
As of now, Nepal's electricity requirements have been growing at about nine percent annually. But the supply isn't enough to match that need. And so even in capital Kathmandu, residents and industrial units face power cuts of eight to 12 hours every day.
"If hydropower potential of the Koshi river and other trans-boundary rivers are harnessed, then Nepal can easily sell excess electricity to India. Electricity can be a major revenue earner for the country," said Asit K. Biswas of the Institute of Water Policy at the Lee Kuan Yew School of Public Policy in Singapore.
"Instead, Nepal currently imports electricity from India to supplement its grossly inadequate power generation," they added.
A good model is India-Bhutan collaboration, they pointed out. With India's cooperation, Bhutan now covers all its electricity needs through hydropower, and sells the excess electricity to its southern neighbour. Hydropower is now a major export of Bhutan.
Over the last four years, it has contributed to about 60 percent of Bhutan's total export income.
"Both Nepal and India should realise that hydropower is not like oil or minerals that can remain in the ground until they are developed. If water is not used for electricity generation and agricultural production, these benefits are lost forever," Cecilla Tortajada of the Institute of Water Policy at Singapore's Lee Kuan Yew School of Public Policy in Singapore stressed.
Water expert Santosh Nepal of ICIMOD pointed out that hydropower can be one of the "most environment-friendly source of energy" in Nepal.
"Moreover, energy security can open up opportunities for development and employment in Nepal, and contribute to the national GDP," he said.