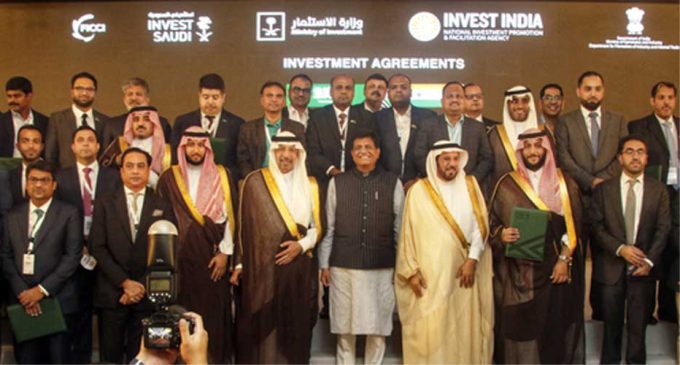 New Delhi, Sep 12 (IANS) As many as 50 MoUs were signed on Monday between India and Saudi Arabia in the fields of ICT, entrepreneurship, chemicals, energy and advanced manufacturing, during the India-Saudi Arabia Investment Forum held here.
The forum coincided with the state visit of Saudi Arabian Crown Prince and Prime Minister Mohammed bin Salman and followed the G20 Leaders meeting, where the India-Middle East-Europe Economic Corridor was announced.
Some of the key pacts inked during the forum were an MoU in energy between Al Jomaih Energy and Water and Avaada Energy Private Ltd, in collaboration for EPC and co-development of solar, wind, hybrid, and battery energy storage solutions projects in Middle East.
An agreement with the goal of establishing Petromin Express service centres in HPCL-operated fuel stations throughout India, between Petromin and HPCL was also signed on the occasion.
An MoU to cooperate in energy technology between Desert Technologies and Goldi Solar was inked.
Also a pact in human resources between ARCO and Indian Personal Export Promotion Council and the Association of Overseas Recruiting Agents, was signed during the forum.
The India-Saudi Arabia Investment Forum was attended by Saudi Investment Minister Khalid Al-Falih, Indian Commerce Minister Piyush Goyal, and Invest India Managing Director and CEO Nivruti Rai.