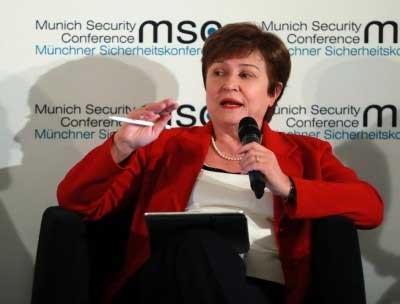 New Delhi, March 20 (IANS) Three densely populated regions of the world, including South Asia, could see internal climate migrants of over 140 million people in the next three decades if climate change impacts continue, a new World Bank Group report finds.
The report, "Groundswell — Preparing for Internal Climate Migration", released on Monday, finds that unless urgent climate and development action is taken globally and nationally, the three regions — Sub-Saharan Africa, South Asia and Latin America — together could be dealing with tens of millions of internal climate migrants by 2050.
These people will be forced to move from increasingly non-viable areas of their countries due to growing problems like water scarcity, crop failure, sea-level rise and storm surges.
The "climate migrants" would be an addition to the millions of people already moving within their countries for economic, social, political or other reasons, the report warns.
The exodus could create a looming humanitarian crisis and will threaten the development process.
However, with concerted actions — including global efforts to cut greenhouse gas emissions and robust development planning at the country level — this scenario could be dramatically reduced by up to 80 per cent or more than 100 million people.
The report is the first and most comprehensive study of its kind to focus on the nexus between slow-onset climate change impacts, internal migration patterns and, development in these three developing regions of the world.
World Bank Chief Executive Officer Kristalina Georgieva said the new research provides a wake-up call to countries and development institutions.
"We have a small window now, before the effects of climate change deepen, to prepare the ground for this new reality," Georgieva said.
"Steps cities take to cope with the upward trend of arrivals from rural areas and to improve opportunities for education, training and jobs will pay long-term dividends. It's also important to help people make good decisions about whether to stay where they are or move to new locations where they are less vulnerable."
The research team, led by World Bank Lead Environmental Specialist Kanta Kumari Rigaud, include researchers and modellers from CIESIN Columbia University, CUNY Institute of Demographic Research, and the Potsdam Institute for Climate Impact Research.
They applied a multi-dimensional modelling approach to estimate the potential scale of internal climate migration across the three regions.
They looked at three potential climate change and development scenarios, comparing the most "pessimistic" (high greenhouse gas emissions and unequal development paths), to "climate-friendly" and "more inclusive development" scenarios in which climate and national development action increases in line with the challenge.
Across each scenario, they applied demographic, socio-economic and climate impact data at a 14 sq.km grid-cell level to model likely shifts in population within countries.
This approach identified major "hotspots" of climate in- and out-migration – areas from which people are expected to move and urban, peri-urban and rural areas to which people will try to move to build new lives and livelihoods.
"Without the right planning and support, people migrating from rural areas into cities could be facing new and even more dangerous risks," the report added.