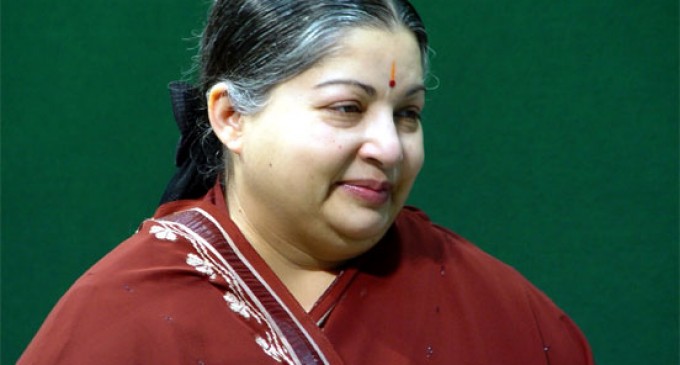 New Delhi, Aug 4 Parliament Monday witnessed an uproar over a derogatory article mentioning Prime Minister Narendra Modi and Tamil Nadu Chief Minister J. Jayalalithaa on Sri Lanka's defence ministry web site.
As MPs protested and disrupted both houses, the government condemned the article adding that the Sri Lankan high commissioner will be summoned over the issue.
The objectionable article about Jayalalithaa's letters to Modi was published on Sri Lanka's defence ministry website last week, and was taken down in a hurry, after protests in Tamil Nadu. Sri Lanka also offered "unqualified apology" over the article.
Both houses witnessed repeated adjournments over the issue.
The Rajya Sabha saw two adjournments during the question hour, and AIADMK members trooped near the chairman's podium to protest.
An irked Chairman M. Hamid Ansari commented: "Ten members are holding the house to ransom… this is unbecoming of members of parliament."
When the house reassembled at noon, External Affairs Minister Sushma Swaraj said the government "condemned" the development.
"The government has strongly condemned the development," she told the house.
"We will certainly summon the high commissioner of Sri Lanka and convey this to him," the minister said.
In the Lok Sabha, as soon after the house met for the day, the members disrupted the proceedings over the issue.
AIADMK leader M. Thambidurai attacked the government for not yet condemning the article.
Parliamentary Affairs Minister M. Venkaiah Naidu intervened and said the government "condemned" the article.
However, AIADMK members continued their agitation and trooped near the speaker's podium, raising slogans.
The lower house was first adjourned till 12.30 p.m., and then till 2 p.m.
When the Lok Sabha reassembled, Sushma Swaraj made a statement similar to that made in the Rajya Sabha, and reiterated that the Sri Lankan envoy will be summoned.