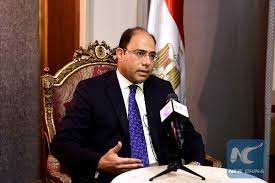 Cairo, Jan 4 (IANS) Israeli Knesset (parliament) vote on the "unified Jerusalem law" breaches the international resolutions relating to the disputed city, spokesman for Egyptian Foreign Ministry said on Wednesday.
"The vote violates the international legitimacy on Jerusalem as a city under occupation," Xinhua quoted ministry's spokesman Ahmed Abu Zaid as saying.
He added that the bill stands as an obstacle against the Palestinian-Israeli peace process as well as reaching a just solution to the prolonged conflict.
On Monday, Israeli Knesset approved the "unified Jerusalem" bill provided for separating Palestinian neighbourhoods from Jerusalem.
It requires the approval of 80 of its members for any decision to hand over parts of Jerusalem to the Palestinian authority in the future.
The Knesset approval came a day after Israel's ruling Likud party overwhelmingly approved a draft resolution that calls on Israeli lawmakers to agree on annexing Israeli settlements in the occupied West Bank and occupied Jerusalem, which was officially condemned by the Palestinians.