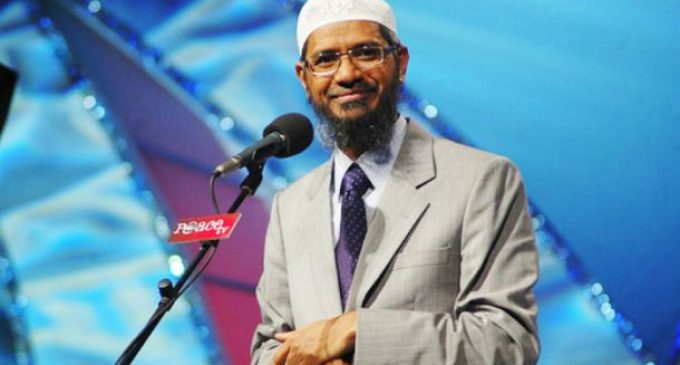 New Delhi, Nov 3 (IANS) Following a media report that controversial Islamic preacher Zakir Naik has been given permanent residency in Malaysia, India on Friday said that it will soon request the Malaysian government for his extradtion.
"Any formal request where we are seeking the assistance of a foreign government in cases of extradition, it requires a legal process internally first," External Affairs Ministry spokesperson Raveesh Kumar said in response to a question at his weekly media briefing here.
"We are nearing the completion of this exercise and once this exercise is complete, we will make an official request to the Malaysian government on this matter," he said.
According to the media report, Naik has been given permanent residency in Malaysia and top Malaysian government officials have embraced him.
"Over the time spent in this country, he has not broken any laws or regulations. As such, there is no reason from a legal standpoint to detain or arrest him," Malaysian Deputy Prime Minister Ahmad Zahid Hamidi was quoted as telling the country's parliament.
In July this year, a special court in Mumbai declared Naik a "proclaimed offender".
According to National Investigation Agency (NIA), after the order declaring Naik – who enjoys a NRI status – a proclaimed offender was issued on July 21, the process to attach his assets started under the Criminal Procedure Code's Section 83.