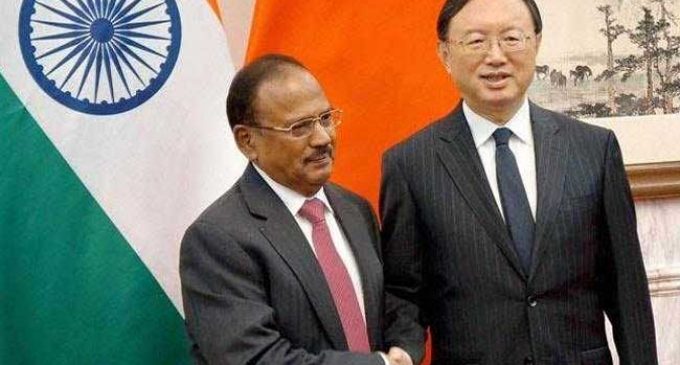 Beijing, April 13 (IANS) India's National Security Adviser Ajit Doval on Friday met China's top diplomat Yang Jiechi ahead of important visits by two Indian ministers in April and Prime Minister Narendra Modi's meeting with Chinese President Xi Jinping in June.
Doval met Yang in Shanghai and both were understood to have discussed bilateral ties and visits by the leaders of their countries.
Yang was Doval's counterpart as China's State Councillor on boundary talks with India until March. He was later elevated to the higher post of the Director of the Central Foreign Affairs Commission.
Their last meeting was in New Delhi in December as special representatives of their countries on the 20th round of protracted border talks.
The Indian Embassy in Beijing denied to comment on whether Doval would meet China' State Councillor and Foreign Minister Wang Yi.
Indian's Defence Minister Nirmala Sitharaman and External Affairs Minister Sushma Swaraj will be in Beijing on April 24 where they will discuss a host of issues with their counterparts.
Modi will meet Xi on the sidelines of the Shanghai Cooperation Summit in June.