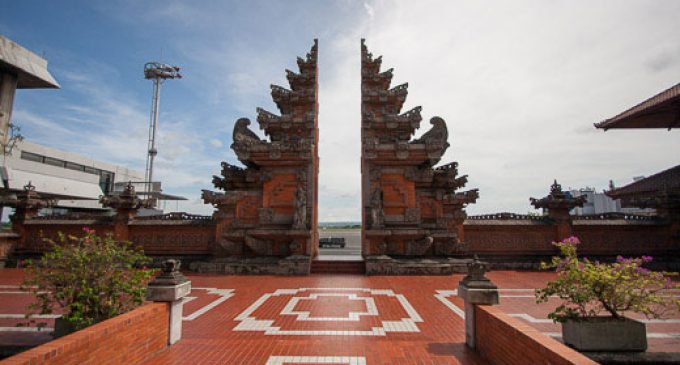 Jakarta, Dec 3 (IANS) A massive column of smoke and ash emanating from the Mount Agung volcano in Indonesia's Bali Island for more than a week has reduced in size and experts have ruled out possible incidents concerning air transport on Sunday.
However, the island continues to remain on alert over a possible bigger eruption, reports Efe news.
The Darwin Volcanic Ash Advisory Centre (Australia) said the cloud of ash has diminished and airlines – such as Virgin Australia – that had until now cancelled their flights have resumed operations from Bali.
MAGMA, the national platform for information and coordination for volcanos and other disasters, said Agung was "calm on the outside but much is going on inside".
The volcano observation centre in Rendang reported continuous light tremors in Agung, which continues to spew lava.
The Centre for Volcanology and Geological Hazard Mitigation has maintained the alert level at maximum as well as a 10-km safety radius around the volcano.
The number of people registered in emergency shelters has risen to 59,000, according to official figures. The authorities have calculated that between 90,000 and 100,000 are still living inside the security radius.
Many of those affected have sought shelter in the houses of relatives and friends while thousands have refused to leave the danger zone for economic or religious reasons.
The Ngurah Rai international airport was shut down from November 27 to 29 due to the cloud of smoke, which affected more than 100,000 passengers.
Located in the east of the island, in the district of Karangasem, Mount Agung is far from most tourist attractions.
The volcano is erupting for the first time since 1963, when the ejection of magma lasted almost a year and caused more than 1,100 deaths.
Bali is the main tourist destination in Indonesia, with an annual influx of around 5.4 million foreign tourists, according to official data.
Source : Sarkaritel.com