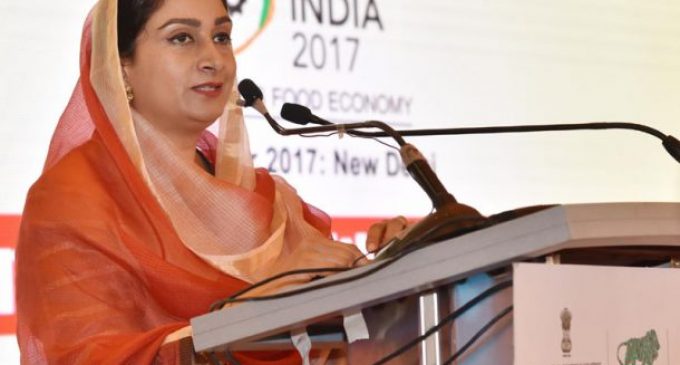 New Delhi, Nov 1 (IANS) The World Food India event beginning this week is expected to fetch foreign investment of $10 billion and would help in the government's mission of doubling farmers' incomes by 2022, Union Minister for Food Processing Industries Harsimrat Kaur Badal said here on Wednesday.
"We are looking at the world collaborating with us. After the event, we expect investment of $10 billion. It will create over 10 lakh jobs. I say use foreign money for benefit of our country," Badal said while briefing media about the November 3-5 global event.
"The government has taken several measures for welfare of farmers. However, in order to make the efforts to double farmers' income, we need foreign investment."
Citing the rise in Foreign Direct Investment (FDI), Badal said it was the right time for the food processing sector to get benefitted.
The global event that is happening for the first time in the country is expected to see delegates from over 60 countries.
Food Safety and Standards Authority of India (FSSAI) CEO Pawan Agarwal said the authority was going to launch a 'Food Regulatory Portal' on Thursday, which would be a game changer for effective and transparent implementation of the food safety laws in the country.
Around 50 global CEOs are expected to attend the World Food India 2017 meet here from November 3-5.
The conference, being hosted by the Ministry of Food Processing in collaboration with Confederation of Indian Industry (CII), will also see the participation of over 200 international companies.