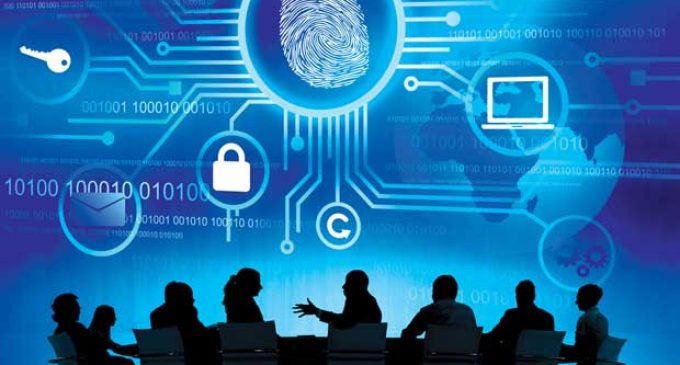 Davos, Jan 24 (IANS) In a bid to safeguard the world from hackers and growing data breaches — especially from nation-states — the World Economic Forum (WEF) on Wednesday announced a new Global Centre for Cybersecurity.
Headquartered in Geneva, the centre will become operational from March.
"Cyber security has been the most pressing issue of our times. We badly needs a platform to ward off cyber criminals. The centre will help bring all the stakeholders together in achieving that," Alois Zwinggi, Managing Director, WEF, said during a panel discussion here.
"We need to collaborate with the governments as well as international organisations. To begin with, we will reach out to key industry players and G-20 countries to make this platform a success for dialogue and real-time action on cyber threats," Zwinggi added.
Cyber breaches recorded by businesses are on the rise. In the last five years, these have almost doubled to an average of 130 breaches per business in 2017.
As a borderless problem, urgent action is needed to create a safe operating environment for new technologies like Artificial Intelligence, robotics, drones, self-driving cars and the Internet of Things (IoT), the WEF said.
"I see across the landscape cyber security threats looming. Threats are getting bigger in scale. Criminal abuse of virtual currencies is happening at a faster rate. Data breaches are impacting billions of users," said Rob Wainwright, Director, Europol.
"The banking sector is in the firing line. Professional cyber criminals are after high-value targets like banks while state-sponsored activities are blending with a growing breed of cybercriminals. We need to fight back as well via building new networks," Wainwright told the audience.
According to Kim Koro, Senior Vice-President, Qualcomm Tecnologies, these are powerful times, especially with the smartphone revolution.
"After smartphones, IoT is connecting billion of devices and you can imagine the kind of cyber threats emerging then. Qualcomm is collaborating with the industry and equipment manufacturers to address those," Koro said.
"The global centre will be an excellent opportunity to safeguard verticals like automotive and health care where wireless connectivity is the key. We also need actionable insights as we enter the world of 5G connectivity," she noted.