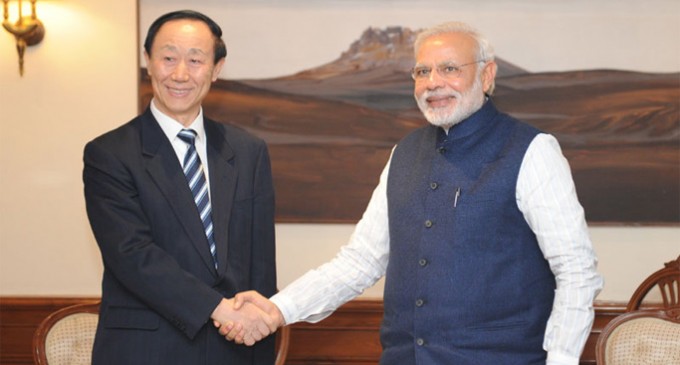 New Delhi, Feb 13 Prime Minister Narendra Modi met visiting Chinese senior leader Wang Jiarui here Friday.
Visiting India under under political exchange visits programme, Wang called on Modi and conveyed Chinese President Xi Jinping's greetings, saying the warm welcome extended to him during his visit to India last year had left a deep impression on him.
Modi also recalled his China visit, under the aegis of the same programme in 2011 when he was chief minister of Gujarat.
The Indian prime minister also highlighted the importance of such visits in promoting mutual understanding and said he was eagerly looking forward to his visit to China in May 2015.