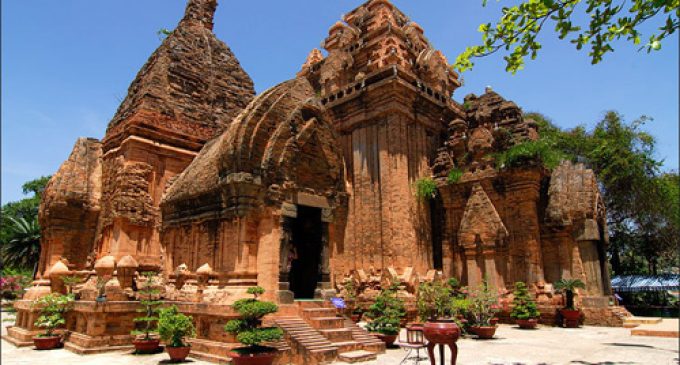 Hanoi, Aug 26 India and Vietnam could see a welcome jump to the poor tourist figures to each other's countries with direct flights set to take off from November even as this pretty Southeast Asian country plans to tap Bollywood to shoot films and host its glitzy awards functions here.
Officials of Vietnam's tourism ministry who met visiting Indian journalists agreed that the main hindrance to India-Vietnam tourism was the lack of direct flights. Most flights to Hanoi have to go via Hong Kong, with a waiting period of several hours.
According to Hoang Thi Diep, vice chairperson Vietnam National Administration of Tourism of the tourism ministry, Indians comprised only 10,000 of Vietnam's 7.5 million tourists in 2013.
"The lack of direct flights between India and Vietnam has hampered growth in tourism," she said, expressing hope that with direct flights from New Delhi and Mumbai to Hanoi and Ho Chi Minh from November the figures would go up substantially.
Jet Airways and Vietnam Airlines have inked an agreement for the direct flights, which will include a two-hour stopover at Bangkok.
Chinese comprise a major chunk of tourists to Vietnam, with 1.4 million Chinese nationals visiting the country last year.
Hoang Thi Diep said their tourism ministry has also met Indian Ambassador Preeti Saran to discuss the possibility of inviting the Indian film industry to Vietnam.
"We could explore the possibility of Bollywood hosting awards functions in Vietnam or even shooting their films," she said.
If the negotiations with Bollywood show promise then the Vietnamese government could also explore the possibility of giving tax concessions to the Indian film industry, she suggested.
Buddhism is the main religion in Vietnam, which has thousands of beautiful Buddhist pagodas spread across the country. Both countries could also focus on the Buddhist tourism circuit, the Vietnamese officials suggested.
India has its own Buddhist tourism circuit, which traverses the major Buddhist centres of Bodh Gaya, Nalanda, Sarnath among others.
India is also examining to see if the direct flights between India and Vietnam could touch Bodh Gaya, said an official.
Hoang Thi Diep said that her department supports the proposal of visa exemption for Indians. "We support the idea of visa exemption. It is for the two governments to work out the modalities."
In addition to direct flights, the visa exemption would also help to attract more tourists from India, she said.
"There is a huge potential for tourism cooperation between the two countries," the official added.