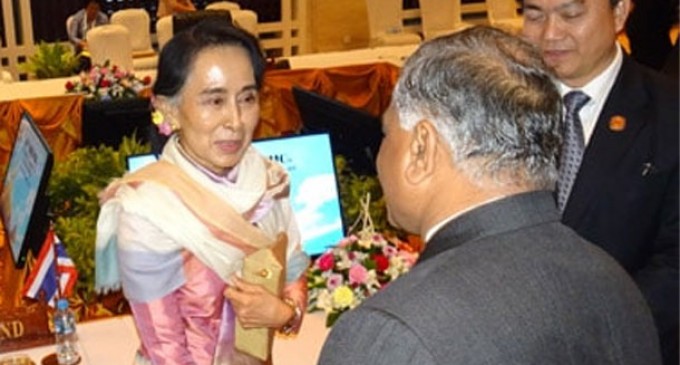 Vientiane/New Delhi, July 26 (IANS) Minister of State for External Affairs V.K. Singh met Myanmar State Counsellor and Foreign Minister Aung San Suu Kyi in Vientiane, Laos, on Tuesday.
"When Act East and Neighbourhood First converge. MoS @Gen_VKSingh w/ State Counsellor & Myanmar FM, Aung San Suu Kyi," External Affairs Ministry spokesperson V.K. Swarup tweeted along with pictures of the two leaders.
Singh met the Nobel peace laureate on the sidelines of the Sixth East Asia Foreign Ministers Meeting in the Lao capital.
On Monday, Singh attended the 14th Asean-India Foreign Ministers Meeting in Vientiane.