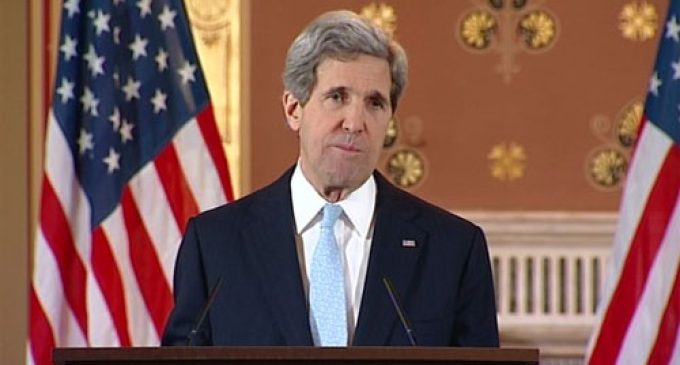 New Delhi, July 24 US Secretary of State John Kerry will visit India July 30-Aug 1, the external affairs ministry said Thursday.
"External Affairs Minister Sushma Swaraj will host US Secretary of State John Kerry in New Delhi from July 30 to Aug 1. Sushma Swaraj and Kerry will co-chair the fifth India-US Strategic Dialogue July 31," a ministry statement said.
This will be Kerry's first visit to India since the inception of the new government and his first meeting with Sushma Swaraj since the two leaders assumed office.
"Kerry is expected to meet Indian leaders, including Prime Minister Narendra Modi. Kerry will also visit Bangalore," the statement said.
Sushma Swaraj and Kerry will exchange views on regional and global issues of mutual interest.
On bilateral issues, their focus will be on expanding cooperation in security, trade and investment, science and technology, energy and environment and human services.
The two sides will also have deliberations on multilateral issues of common interest, the statement said.
Kerry will be accompanied by a high-level inter-agency delegation with representatives from the Department of Commerce, Department of Energy, Department of Homeland Security and Department of State among others.