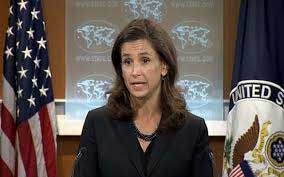 Washington, Sep 10  After Beijing thwarted New Delhi's bid for membership in the Nuclear Suppliers Group (NSG), the US has reiterated that it ias committed to India's membership as it is ready for it.
"Well, you know that discussions within that group are confidential within that group, so I'm not going to read out," Eizabeth Trudeau, Director of Press Office in the US State epartment said in the daily press briefing in reply to a question on Friday.
"But the US remains committed. We believe India is ready for full membership. We will work towards that goal."
At the NSG plenary in Seoul in June, China blocked India's bid for membership on the ground that a country has to be a signatory to the nuclear Non-Proliferation Treaty (NPT) to become a member of the 48-nation bloc.
"In the last meeting, the NSG participating governments, as you know, did not reach a consensus decision – we spoke about it at the time – to admit any new applicant into the group," Trudeau said.
"We were disappointed in the outcome. We continue, though, and will be, continued to work constructively with India and with members of the NSG on India's accession in the months ahead," she stated.
But she qualified this by saying that a country's membership in the NSG is a consensus decision of the bloc.
It must be mentioned that during Chinese Foreign Minister Wang Yi's visit to New Delhi last month, it was agreed that China's Director General for Disarmament, who heads his delegation in the NSG talks, will have negotiations with India's Joint Secretary for Disarmament on the issue.
Following the Second India-US Strategic and Commercial Dialogue in New Delhi towards the end of August, US Secretary of State John Kerry also reiterated Washington's commitment to New Delhi's bid for NSG membership.
"Our civil nuclear cooperation will bring affordable clean energy to tens of millions of Indian households as we move closer in the use of safe, modern, latest generation, modular nuclear power," Kerry said at a joint press interaction following the Dialogue.