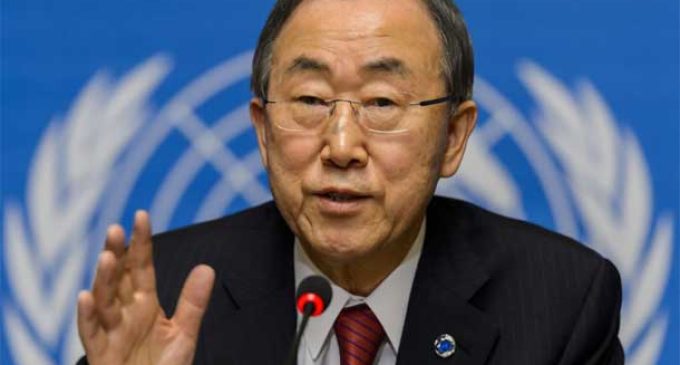 New Delhi, Jan 9 UN Secretary General Ban Ki-moon is paying an official visit to India from Jan 10-13 during which he will visit Gandhinagar to participate in the Vibrant Gujarat Summit 2015 as a guest of honour.
Ban will be accompanied by his wife Madam Yoo (Ban) Soon-taek and a team of senior officials.
The secretary general is also a keynote speaker at the Vibrant Gujarat. He would meet Prime Minister Narendra Modi at the summit.
Ban will also tour the Sabarmati Ashram and inaugurate the 10 MW Canal-Top Solar Power Plant in Vadodara.
In New Delhi, Ban will call on President Pranab Mukherjee, Lok Sabha Speaker Sumitra Mahajan, External Affairs Minister Sushma Swaraj, Defence Minister Manohar Parrikar and Environment Minister Prakash Javadekar. He will also deliver the 13th Sapru House Lecture on "India and the United Nations in a Changing World" at the Indian Council of World Affairs Jan 12.