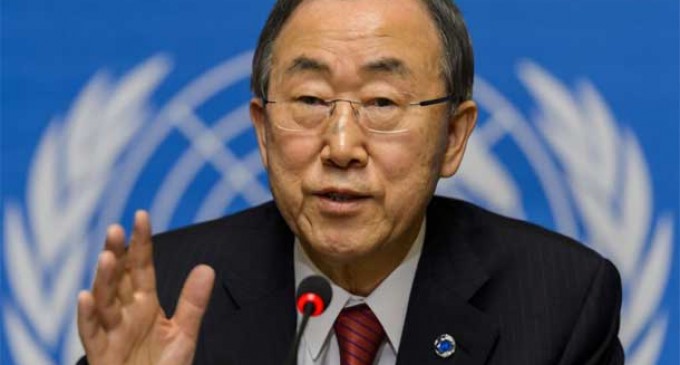 United Nations, Sep 30  UN Secretary-General Ban Ki-moon has said that countering violent extremism requires a unified response around the globe, noting that "governments cannot do it alone".
Addressing leaders' summit on countering violent extremism here, Ban said violent extremist groups pose a direct threat to international security, mercilessly target women and girls, and undermine universal values of peace, justice and human dignity.
That threat is growing, he said, noting that the most recent data shows a 70 percent increase in foreign terrorist fighters from over 100 countries to regions in conflict, Xinhua news agency reported on Tuesday.
One of the keys to success is unified efforts, Ban said.
"We need to engage all of society — religious leaders, women leaders, leaders in the arts, music and sports," he added.
He said that other keys include making a special effort to reach young people, and building truly accountable institutions.
"Fundamentally, we must be guided by the moral compass of our common values. Respect for international law and human rights is non-negotiable. Without it, we are lost," he noted.
In addition, Ban disclosed his plan to present a comprehensive Plan of Action to Prevent Violent Extremism early next year to the General Assembly.