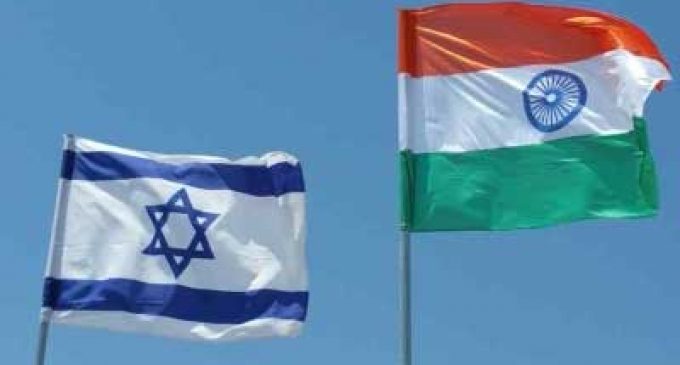 New Delhi, 21st July 2022: Two Israeli experts concluded an official visit to India from July 6 to July 20, 2022, deepening Israel-India strategic partnership in agriculture and marking 30 years of diplomatic relations between the two countries.
Daniel Hadad, an Israeli vegetables expert, and Cliff Love, an Israeli mango expert, shared knowledge, expertise and best practices with Indian farmers throughout this visit.
The two experts were sent to India by MASHAV- Israel's Agency for International Development Cooperation at the Ministry of Foreign Affairs of the State of Israel. This visit was organised as part of the Indo-Israel Agricultural Project (IIAP), which is the largest agriculture project in which the Government of Israel is involved anywhere in the world.
Ambassador of Israel to India H.E. Naor Gilon said, "This was part of a series of visits that MASHAV organises to India as agriculture is a significant pillar of Israel-India growing partnership. Currently we have 29 fully-active Indo-Israel Centres of Excellence across India, which are benefiting millions of Indian farmers on a daily basis. We hope to continue organising such visits in future that will further prove beneficial for local farmers."
During the visit, both experts visited Indo-Israel Centres of Excellence (CoEs) that have been established over the years in different parts of India, reviewed ongoing activities and led a 3-day National Conference on Vegetables & Mango in Bihar under IIAP, in which 22 officers that are leading the Indo-Israel CoEs in 11 states participated. During this conference, the experts visited farmers' fields as well and taught the best cultivation practices for mangoes and vegetables i.e. irrigation and fertigation, canopy management etc.
Mr. Yair Eshel, Agriculture Attache (MASHAV), Embassy of Israel said, "We are committed to continue expanding our cooperation with all our partners in India in the field of agriculture. The visit of these experts will boost the activities of vegetables and mangoes under IIAP to benefit the local farmers. During our visit to Uttar Pradesh, we have approved two locations for new CoEs (vegetables in Chandauli and mango in Kaushambi district). The Detailed Project Report (DPR) will be comprised jointly by State Horticulture, Uttar Pradesh and MASHAV. "