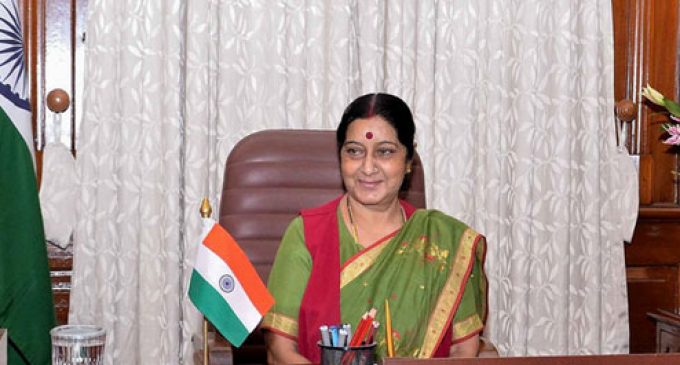 New Delhi, June 29 The Indian government is trying to establish direct contact with its nationals stranded in conflict zones in Iraq, External Affairs Minister Sushma Swaraj said Sunday after meeting their families.
The minister, who for a second time Sunday met the families of some of the Indians stranded in Iraq, assured them about the well-being of their kin.
Sushma Swaraj told reporters after the meeting that the information about Indians in the conflict zone has been collected through the Red Crescent and they are safe.
"It is natural for the families to be concerned. I showed them the letter from our ambassador there, which says the Indians in Iraq are safe," she said.
"We are in touch with them through Red Crescent, but we have not been able to establish direct contact with them so far, as there is constant firing on the streets. We are trying to get in touch with them directly," she said.
The minister, however, clarified that even if direct contact is established with the Indians there, the government may not be able to rescue them immediately due to the ongoing fighting.
"The families would feel assured if we are able to establish direct contact with their kin there (in Iraq), but we may not be able to evacuate them immediately," she said.
According to the external affairs ministry, there are 100 Indians stranded in the conflict zone, along with 46 Indian nurses in Tikrit.
Overall, there are nearly 10,000 Indians in Iraq as per official figures. However, with many Indians being there without legal documents, the actual number runs much higher.