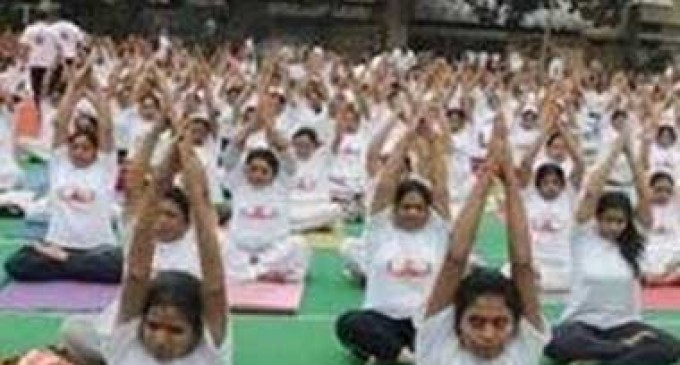 Port-of-Spain, June 22  Trinidad celebrated on the occasion of International Yoga Day with a special ceremony organised at the Daaga Hall, University of the West Indies, St. Augustine. The meet was attended by various luminaries.
The practice of yoga rekindles the connection that links one's body, mind and spirit, said, Minister of Justice and Legal Affairs, Prakash Ramadhar.
Ramadhar told the audience at the hall, which was packed to the rafters, that yoga is the unifying force for all mankind.
"The practice of yoga can help one to bring about an aura of sanity, peace, harmony and concord not only in the home or community but worldwide," he said on Sunday.
Ramadhar told the audience that June 21 marks the first anniversary of his father, Siew Ramadhar's death and it was fitting to observe Yoga Day on the same day.
The Speaker of the House of Representatives, Wade Mark, gave a chronological update on the various types of yoga, all of which could assist humanity face the many pitfalls and obstacles present along its path.
The Indian High Commissioner, Gauri Shankar Gupta, said that approximately two billion people participated in the Yoga Day.
Gupta pointed out that yoga is an invaluable gift of India's ancient tradition dating back to over 6000 years.
"It embodies unity of mind, body, thought and action as well as the sense of oneness".
Over 15 groups who practise yoga attended the day's proceedings.
Also addressing the function were Pundit Rampersad Parasram, Swami Prakashananda and prominent TV personality, Sharda Maharaj.
The theme of the ceremony was "Yoga for Harmony and Peace". The day was celebrated in other parts of the country as well, including a number of temples.
According to statistics, there are over 10,000 people in Trinidad and Tobago who practise yoga.
'Pranayam' yoga can prevent and cure fatal diseases like cancer, heart ailments, diabetes, blood pressure and serious gynaecological problems.