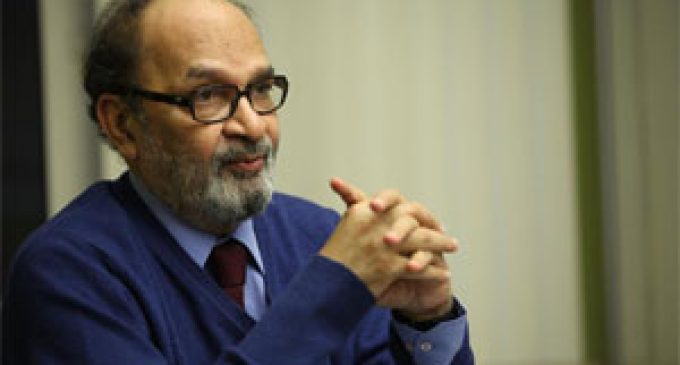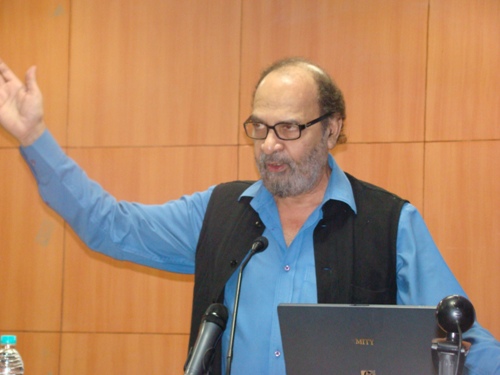 By Saeed NaqviIt is widely known that New Delhi tilts towards Israel in its dealings with West Asia, particularly since the 1999 Kargil war when the Jewish state provided the ammunition required for India's field guns. Other mutual interests have since multiplied.
It therefore made practical sense that External Affairs Minister Sushma Swaraj restored the balance somewhat when she dwelt at length on traditional ties with the Arab world while opening an India-Arab media conference organized by her ministry and attended by media managers from the Arab world.
The media link is a tenuous one because an independent media is not the Arab world's strongest feature, Al Jazeera's inexplicable credibility notwithstanding. It is an enigma: an independent channel owned by a Sheikhdom which hosts the US Central Command.
Even during India's non-aligned phase, there were groups and individuals who saw Israel as a model for the wrong reasons. The late M.L. Sondhi, for instance, sketched a grand design in my presence in the conference room of Jerusalem's King David hotel: two non-Muslim countries surrounded by problematic Muslim neighbours. Both also had "problematic" Muslims within.
After the collapse of the Soviet Union in 1990, it seemed a dream scenario for these "two" countries to clasp the hand of the world's sole superpower and live happily ever after.
It would be useful for Sushma Swaraj to recall the goings on in Atal Bihari Vajpayee's cabinet. L.K. Advani and Jaswant Singh had agreed to send Indian troops to govern the Kurdish North of Iraq, exactly the region the Americans have now returned to in military formation. Why was India willing to subserve US occupation of a friendly country? In fact possibly the friendliest country India ever had. In every UN debate, Iraq was the only Muslim country that stood with India on Kashmir.
In 2003, there was great faith in the durability of the sole superpower. After Saddam Hussain's fall, the Indian ambassador to Baghdad was not asked to return to New Delhi. He was asked to mark time in a three star hotel in neighbouring Amman and wait for Americans to take charge in Baghdad whence he would rush to present his credentials.
The person who read the future right was Vajpayee. On April 9, Saddam Hussain's statue was pulled down at Baghdad's Firdous Square by US Marines. The global media gave it a different spin. Angry Iraqis had pulled down the statue, the world was told. Vajpayee described the US as an "awesome" power on the move. From Srinagar he called off the eye ball to eye ball confrontation with Pakistan.
I have inserted this piece of history the world knows little about, deliberately at a time when a handful of Arab media representatives are present in New Delhi. The Arab media itself had been pushed beyond the margins during the occupation of Iraq. The show was being largely controlled by BBC and CNN. It is worth mentioning that Doordarshan was the only non-Western media to have comprehensively covered that piece of history. Sushma Swaraj was the information and broadcasting minister then.
US Vice President Dick Cheyney, even more than Defence Secretary Donald Rumsfeld, was keen to declare victory on global TV. Obstructing celebrations was a singular problem. There was no demonstrable public enthusiasm for Saddam's ouster. The entire choreography of the war had been designed for TV. How could the US declare victory if there were no street celebrations?
The only people willing to celebrate Saddam's downfall were Shias in the south and east of the country. They could not be magically produced in Baghdad. In any case Shias would be ultra cautious coming out on an American invitation because after Operation Desert Storm in 1992 they had mounted an uprising in the South against Saddam Hussain. They mistakenly thought they had US protection. But Washington looked the other way. Saddam Hussain brutally crushed the uprising.
Cheyney's men did some quick thinking. After the 1992 uprising, Saddam Hussain had settled rebellious Shias from the south in a ghetto outside Baghdad called Saddam city. These Shias could be commandeered if their leaders, Ayatullah Baqar al Hakeem and Muqtada Sadr, could be persuaded. They agreed. That is when Shias came out of their ghetto slapping Saddam Hussain's photographs with heir sandals. Saddam city was overnight renamed Sadr city by an American edict.
Only after operation Desert Storm did Saddam Hussain place "Allah O Akbar" on the Iraqi flag. His message was simple: the "agnostic" and "atheistic" Baath Sunnis would from now on not be averse to the easier, more emotional, religious mobilization. Abu Bakr al Baghdadi is a subsequent creature of this duality. Baathist education with a religious edge.
An ability to organize, administer, hold territory, derives from his Baathist training. Macabre actions like James Foley's beheading and suicide bombing are a specialization of recent Sunni Jehadism. The two can be alternately stoked against the American infidel in Iraq and the Shia exclusivism of Baghdad. Now the US, Baghdad and Iran are laying traps to catch this animal.
(23.08.2014. Saeed Naqvi is a commentator on political and diplomatic affairs. The views expressed are personal. He can be reached on [email protected]